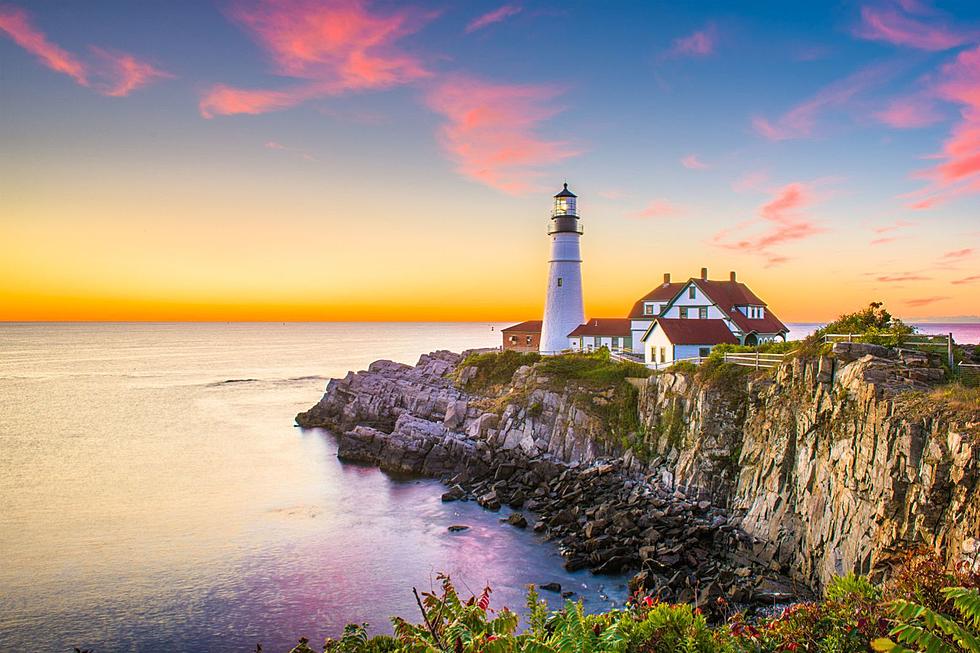 This Famous Maine Lighthouse Named One of Most Beautiful in the World
Getty Images
One of Maine's most iconic symbols is proudly receiving positive press internationally.
Portland Head Light, Maine's most recognizable and popular lighthouse, has been named as one of the most beautiful in the entire world. This incredible distinction was given to the Cape Elizabeth lighthouse by the travel magazine Trips to Discover.
Portland Head Light is part of a list of 23 lighthouses from around the world to receive the "Most Beautiful" title. It's one of just six American lighthouses to make the list.
Here is a little of what Trips to Discover had to say about Maine's favorite lighthouse.
This historic lighthouse that sits on a head of land at the entrance of the primary shipping channel into Portland Harbor has been altered over the years, but much of the original structure remains the same...The original lightkeeper's residence is now a maritime museum. Climb to the top of the tower for a stunning panoramic view of Maine's wild and rugged coastline.
It's not surprising to see Portland Head Light get this kind of recognition. It's easily one of the most recognizable structures in not just Maine, but New England. Plus, it's absolutely stunning. And the landscape around it is pristine.
It's also claimed that Portland Head Light is one of the most photographed lighthouses in America. This makes sense, considering how popular Fort Williams Park, the home of Portland Head, truly is. Plus, the number of Mainers and tourists who shoot it from the water has to be rather mega. And I haven't even mentioned the number of local and national commercials and video productions that feature the famous light.
Portland Head Light is joined by some other incredible iconic lighthouses on this "best of" list, including Cape Hatteras Light in North Carolina, Hook Head Light in Ireland, Peggy's Cove in Nova Scotia, and Old Scituate Light in Massachusetts. The entire list is impressive. There's certainly many on there I would love to go and visit if there's ever the opportunity.
As for Portland Head Light, you can find out more information about it and the museum, which can be found in the original lighthouse keeper's home. Happy lighthouse hunting.
11 Lighthouses Close To Portland That You Can Explore and Enjoy
One of Maine's true iconic structures are the state's amazing lighthouses. While Portland Head Light may gain all the national attention, there's 10 others within an hour of Portland that can viewed on foot or by boat. Some even allow tours.
Here is a list of 11 lighthouses that make for a great day trip from the state's largest city, Portland.
Where to Play Miniature Golf in Maine
The golf season is upon us. The mini golf season that is. Here's a comprehensive list of where you can go drop those hole-in-ones across Maine.