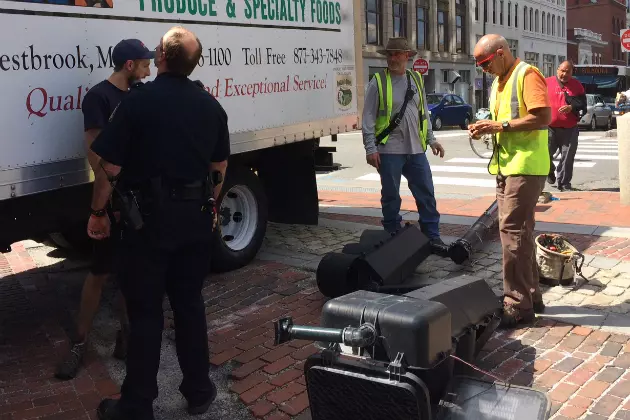 Think You're Having A Bad Day? It's Probably Not As Bad As This Truck Driver's
Truck driver knocks over traffic signal in Monument Square.
Everyone makes mistakes on the job. But unfortunately for this truck driver, his mistake was undoubtedly a very expensive one.
I was having lunch with some friends outside at Shay's in Monument Square in Portland today, when all of the sudden we heard a very loud "BOOM." While we didn't see it as it happened, it was clear what had just taken place - a truck driver backed his rig into a traffic light, which came crashing down right in Monument Square.
Luckily, it appeared that nobody was injured. But obviously the truck driver was shaken up. Can you imagine doing something like that while on the job? Like I said...everyone makes mistakes on the job. Let's just hope this guy has a reasonable and forgiving boss.