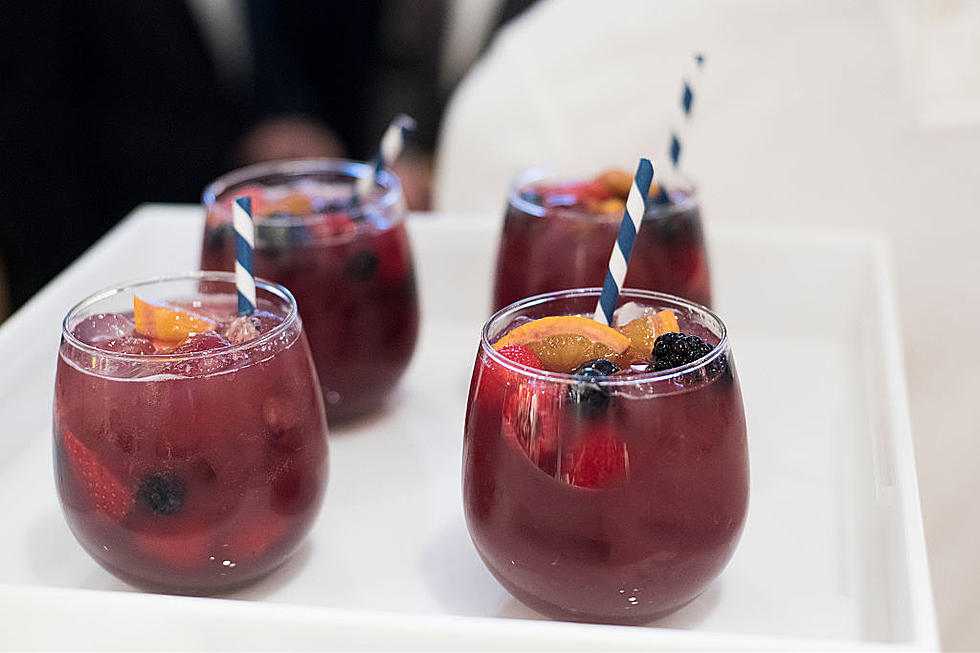 These Are The 20 Best Places to Get Sangria in New Hampshire
Getty Images
When summer rolls around, my alcohol taste buds change a bit.
Now I am always a beer guy - always.
Whiskey is saved for the winter - warms my soul.
But... sangria is always a summertime favorite for me. I love the fresh fruit, the happy buzz, and for a guy who does not love wine - sangria always hits right.
I recently wrote an article about the best places to get an espresso martini. The blog blew up with well over 10,000 people reading it, commenting, sharing, and appreciating the insight.
What I found? People like other people's suggestions. People like to try someplace new. People like to take a break from their typical patterns and try a new twist on a typical drink.
So, I figured I would repeat history. I polled New Hampshire oenophiles and found the best places to get a sangria.
The answers are below.
I did this for you, the people, but also for me.
See much like you, I have my typical spots. For me, if my wife and I want sangria, we always to go the 110 Grill and split a pitcher.
Yea, I said it. A pitcher. I mean look at this heavenly blueberry sangria in the summertime sun.
The 110 Grill makes a very sweet, blueberry sangria. It is a really easy, arguably too easy, sweet treat on a hot summer afternoon.
But I want to branch out. Now that I have tasted, and can tolerate wine, I want to see what other sangrias are out there.
Perhaps less sweet? Perhaps a little different?
Below are the official best places to get a sangria in New Hampshire.
20 Best Places to Get Sangria in New Hampshire
In the mood for sangria this summer? Check out one of the best 20 places to get Sangria in New Hampshire.
Want an Espresso Martini? Here's 14 of the Best Places in New Hampshire to Get One
Below are the best 14 places to get an espresso martini in New Hampshire.