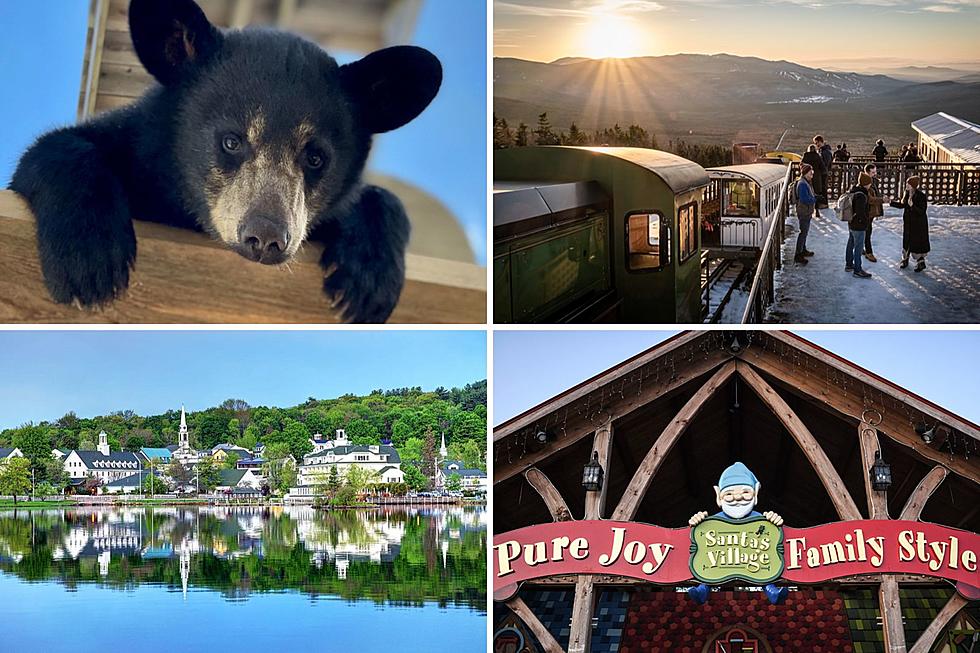 These Are 20 Must-Visit Hidden Gem Destinations in New Hampshire
Clarks Trading Post, Mount Washington Cog Railway, Santa's Village, Jefferson NH via Facebook, Canva
There are countless places for tourists to visit in both New Hampshire and New England as a whole.
Are you an avid hiker, camper, skier, or general outdoors enthusiast? You can pay a visit to the White Mountains. Do you like history, or perhaps strolling through charming, quintessential New England towns? This writer would recommend visiting Portsmouth and experiencing all that the small coastal city has to offer. How about the beach? Whether your objective is sunning, surfing, or strolling down the boardwalk, we've got it all. Honestly, we could go on and on about the things to do in the Granite State and surrounding areas.
Countless websites like Attractions of America give their take on the top things to do in New Hampshire, but sometimes, it's not always the popular destinations that are the best. Often times, it's the hidden gems which make the greatest impact.
But where are these hidden gems, since they're, well, hidden?
We decided to ask the good people of Facebook, and learned of several destinations, businesses, and activities that locals consider to be hidden gems. Some are on the more popular side, like Santa's Village and the Mount Washington Cog Railway, while others were previously unfamiliar to this writer. So, let's see what spots people suggested:
These Are 20 Must-Visit Hidden Gems in New Hampshire
Now, let's see what the top 20 things to do in New Hampshire are, according to Attractions of America. How many of these places have you been to?
These Are New Hampshire's Top 20 Attractions
According to attractionsofamerica.com, these are 20 of the top attractions in the Granite State.