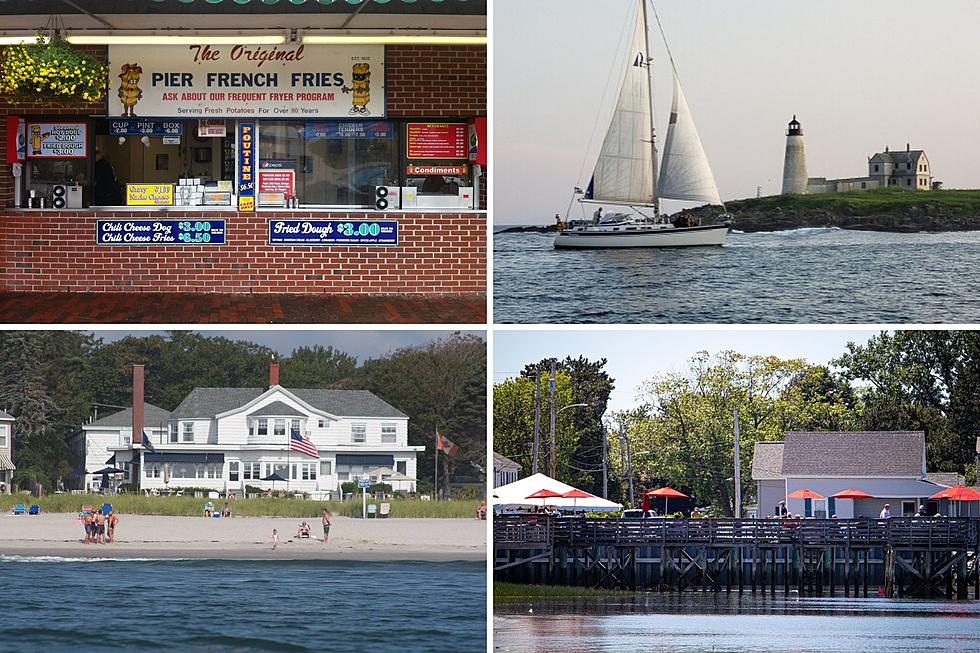 These 22 Seasonal Old Orchard Beach, Scarborough, Maine, Places Will Open When?
Broad Reach, Pier French Fries, Bait Shed, Holiday House via Facebook
Summer is right around the corner here in Maine. That means hordes of locals and tourists alike are ready to head for the hills, lakes, parks, peaks, and coasts to enjoy the weather before the snow starts to fall in, well, hopefully not October.
And with the turning of the seasons comes the opening of hundreds of small businesses across the state. Maine's seasonal industry is no joke. Of course, it really can't be when the state's nickname is "Vacationland."
Maine's seasonal industry is one of the backbones of what makes the state so unique. Whether it's coastal restaurants, gift shops, or inns, they all have their place in Maine's vast tourism industry.
We decided to take a closer look at one of the most popular regions that is absolutely loaded with seasonal spots. A place that has tourists and Mainers chomping at the bit to visit and indulge. I'm talking about Old Orchard Beach and Scarborough's Pine Point region.
Just a few miles south of Portland is where you will find these beach communities. The long stretches of sandy shorelines have made it a mecca of sorts to scores of folks, many of whom have been trapped indoors for months. The area is teaming with commerce, with a good portion being seasonal. These include many famous institutions like Pier French Fries, Bill's Pizza, and Bayley's Lobster Pound.
Below is a list of many of the most popular spots and inns in this touristy region. While many have already opened, some are still a few days out. How many of these have you been to? Which are you dying to see open for the season?
Opening Dates for Seasonal Spots in Old Orchard Beach & Scarborough
Summer is right around the corner. This means seasonal shops all around Maine are opening. Here's a closer look at many of those in the Scarbrough and Old Orchard coastal regions and their opening dates, if not open already.
30 Musical Acts That Have Played The Ballpark in Old Orchard Beach, Maine
The Ballpark in Old Orchard Beach may be most known for minor-league baseball. However, the rock history is extensive. Here is just a small sample of the musical acts that have performed at the legendary stadium.