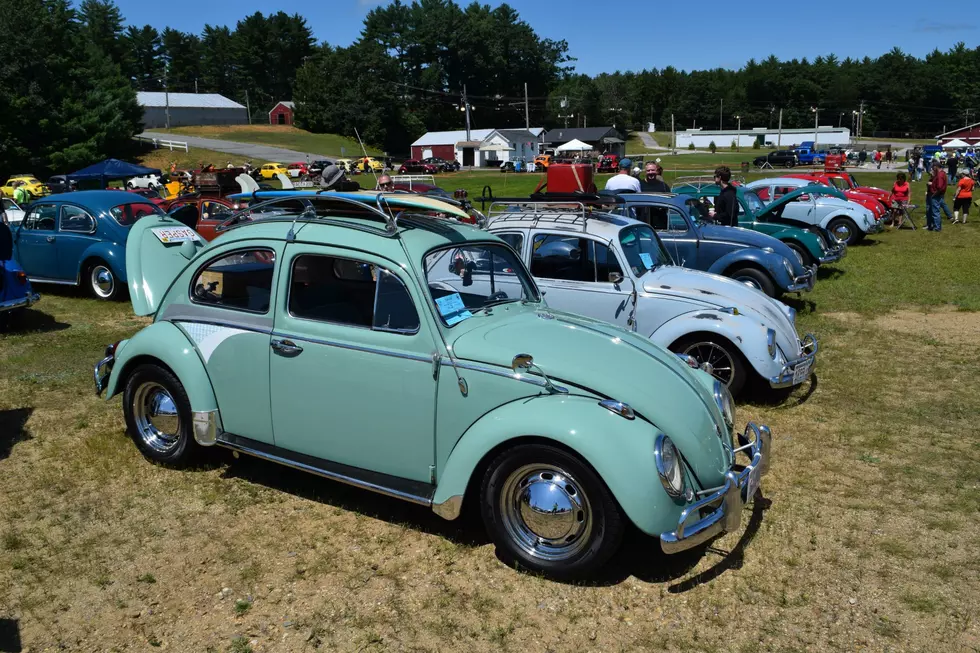 The Ultimate Vintage Volkswagen Car Show Takes Place in New Hampshire This Weekend
Jake Rennick via Facebook
If you love older cars, then I have an event for you.
And even if you don't care for cars, who doesn't love the look of the vintage Volkswagen cars? I mean, these things are so sexy, cool, and classic. I could look through pictures for hours.
Or even better...see them in person.
I personally love the old school look. If you are like me and enjoy looking at vintage cars, there will be an entire fair dedicated to these kinds of classics on Saturday, July 30.
The 22nd Annual Vintage Volkswagen Car Show takes place this Saturday at the Deerfield Fair Grounds at 34 Stage Rd in Deerfield, NH, according to the website.
This event is a vintage car lover's dream. Whether that's you or not, the event is really for anyone.
"This is a rain or shine Air-Cooled VW car show," according to the website. "Music by DJ Jimmy Dee, multiple food vendors, large grass show field and vendor space, huge spectator parking lot with plenty of room for car trailers."
Music, cool cars, food vendors, family friendly...sounds like a great Saturday.
The event will include 15 show classes, participant judging, awards to 3rd place plus special awards to Best of Show, Interior, Engine, Paint, & Worst of Show (must be registered & drivable).
This incredible, groovy event is brought to you by the Bug Club. The Bug Club is a "non profit organization focused on the preservation, restoration, modification and enjoyment of all Air-Cooled VWs," according to club president Jason Rennick. "Our purpose is to raise funds for local charities, and to disseminate technical and historical information to our members. We have over 100 active members and club activities include, monthly cruises, cook outs, tech sessions, attending local events as a club, as well as organizing our own annual car show."
Interested in a New Hampshire brewery crawl in a 1960's Volkswagen Van WITH a private driver? Check out how here.
Cassidy Vintage 1962 Bus
One of New Hampshire's most unique Hipcamp spots: A vintage 1962 School Bus. To make a reservation or see more check it out
here
.
LOOK: Stunning vintage photos capture the beauty of America's national parks
Today these parks are located throughout the country in 25 states and the U.S. Virgin Islands. The land encompassing them was either purchased or donated, though much of it had been inhabited by native people for thousands of years before the founding of the United States. These areas are protected and revered as educational resources about the natural world, and as spaces for exploration.
Keep scrolling for 50 vintage photos that show the beauty of America's national parks.