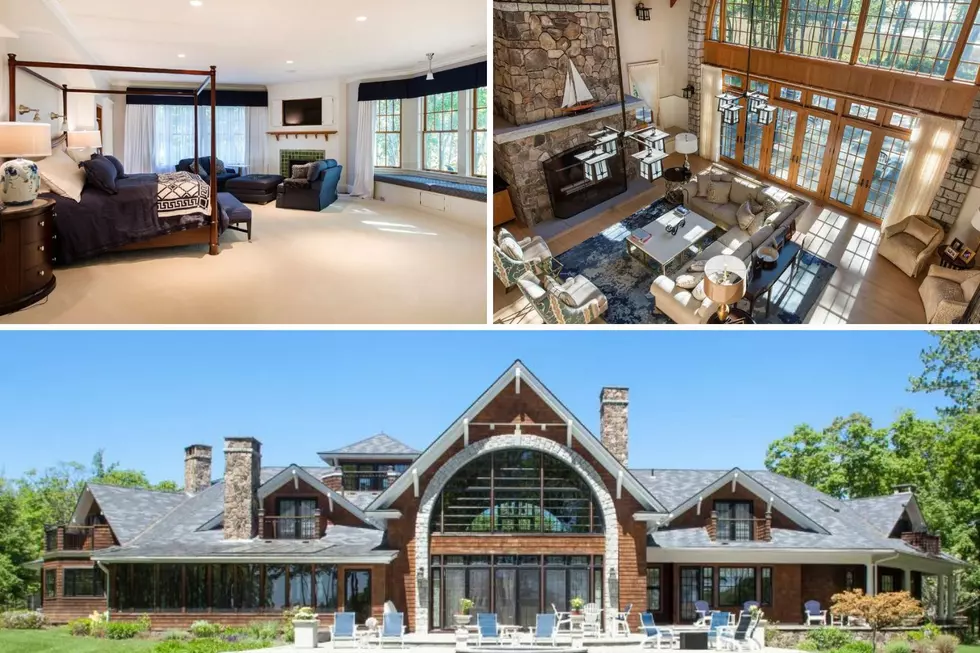 The Most Expensive Vacation Rental In Maine Is Awe Inspiring
Sotheby's
If you are at all familiar with the more affluent communities of coastal Maine you know that it does not take long to find a multi-million dollar mansion.  While some are owned by true celebrities, in many cases they are owned by little known millionaires and billionaires.
Some of these mansions are even available for rent.
After doing some digging, we believe we have found the most expensive vacation rental in Maine.
Listed by Sotheby's the property at 260 Ocean Avenue in Kennebunkport will cost you $32,500 per WEEK to rent!  That location, by the way, puts you directly across the street from the Bush Compound.
The majestic 14,000 square foot mansion has 7 bedrooms, 8 bathrooms (six full and two partial), a great room, living room, gym, and game room.  On the back of the home, there is a large patio, hot tub, and infinity pool.  If you want to work on your golf game, there is a putting green.  And, for the wannabe' tennis pro, there is a tennis court.
The really odd part, to us at least, is the fact that a property that rents for that much is not on the water!  You can see the ocean from the patio / pool, but it has no water access.
260 Ocean Ave, Kennebunkport, Maine
Coastal Maine is filled with super expensive mansions for rent, but we think we have found the MOST expensive vacation rental in Maine. As of Summer 2022, this vacation rental is more than $30,000 per week! Get all the details
HERE
.
If you want to get a better grasp of how the mansion is laid out, check out the 3D tour (Matterport).  Check out the tour HERE.
So, how much is the property worth?  According to Zillow, it is valued at a modest $7,421,000.
Take a look and let us know what you think.  Is it worth the rental price?
Madawaska House
The 7,000 square foot "Castle of The Lake" sits on the shore of Long Lake. It is a short drive from Madawaska and has 5 bedrooms and 3 bathrooms. Take a look and get more details
HERE
.