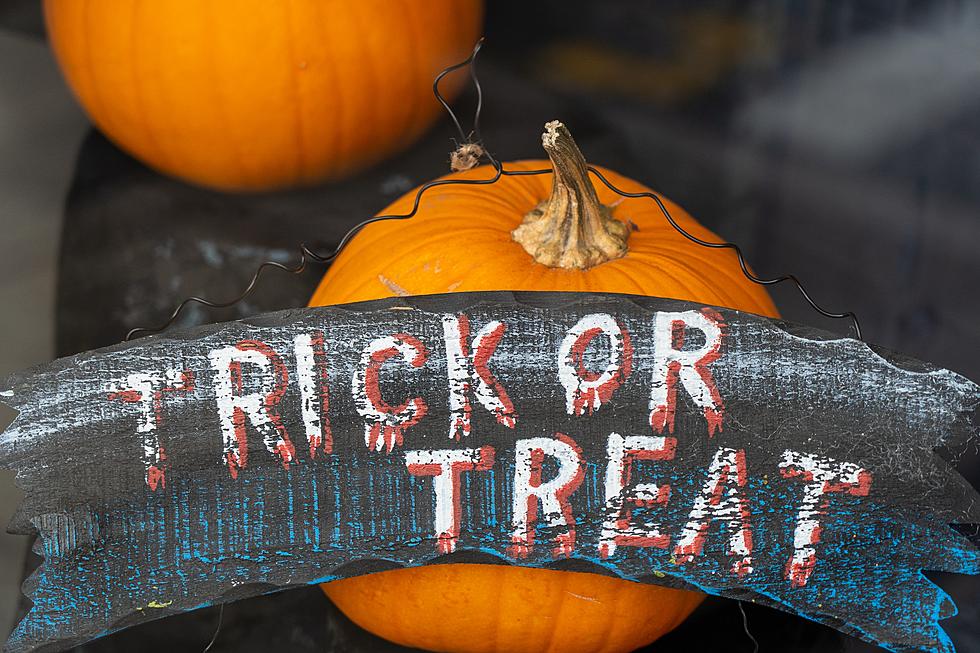 The Camden Snow Bowl Hosts The Great Pumpkin Roll
Photo by Nick Fewings on Unsplash
The Camden Snow Bowl is transitioning from its annual Fall Foliage Chairlift Rides into Halloween mode.
This Sunday, Oct. 31st from 10am-2pm will be the final time to grab a chairlift ride before winter hits. So, kids who are 17 & under and wearing a costume can catch a ride on the chairlift for free! Adults, your donation of $10 will get you a ride to the top and back down.
At the base there will be Trick or treats to score plenty on candy while Halloween spooky sounds and music add to the scene.
There is also a hoot of a time with "The Great Pumpkin Roll" going on. If you've never seen the great pumpkin roll, its where the first costumed kid that hits the witch's broom at the bottom of the hill by rolling their pumpkin down the slope wins a Snow Bowl Season Pass!
If you wanna stop by the mountain for breakfast, the Ragged Mountain Ski Club will flip their final fundraiser pancakes from 8:30 to 10:30 which will lead right into the days Halloween festivities.
If you'd rather swing by for lunch, you're still in luck, the Ragged Mountain Ski Patrol volunteers will fire up their wood stove and start poppin out pizza at 11.
New England Haunted Attractions
We've put together a list of some of the best haunted attractions from around Maine, New Hampshire, and Massachusetts. What else needs to be on our list? Let us know by messaging us through our app.
EASY DIY: Spooky & Sweet Halloween Charcuterie Boxes
Looking for a super easy Halloween treat to make for friends, family, or co-workers? YOU NEED TO MAKE THIS HALLOWEEN CHARCUTERIE BOX!
You know there is just something about using our free radio station app that makes life easier. The B98.5 app makes it easy to request a song, message the DJs on the air, even enter contests that are available on the app only. You can also stay current with news and happeings around town. To be "in the know" turn on the push notifications for exclusive content and local breaking news. It's the best way to hear about breaking news first. Stay connected to B98.5 for FREE with our B98.5 app. It's a FREE download on Google Play and the Apple App Store. Check it out, tell your friends and family and stay connected with us!