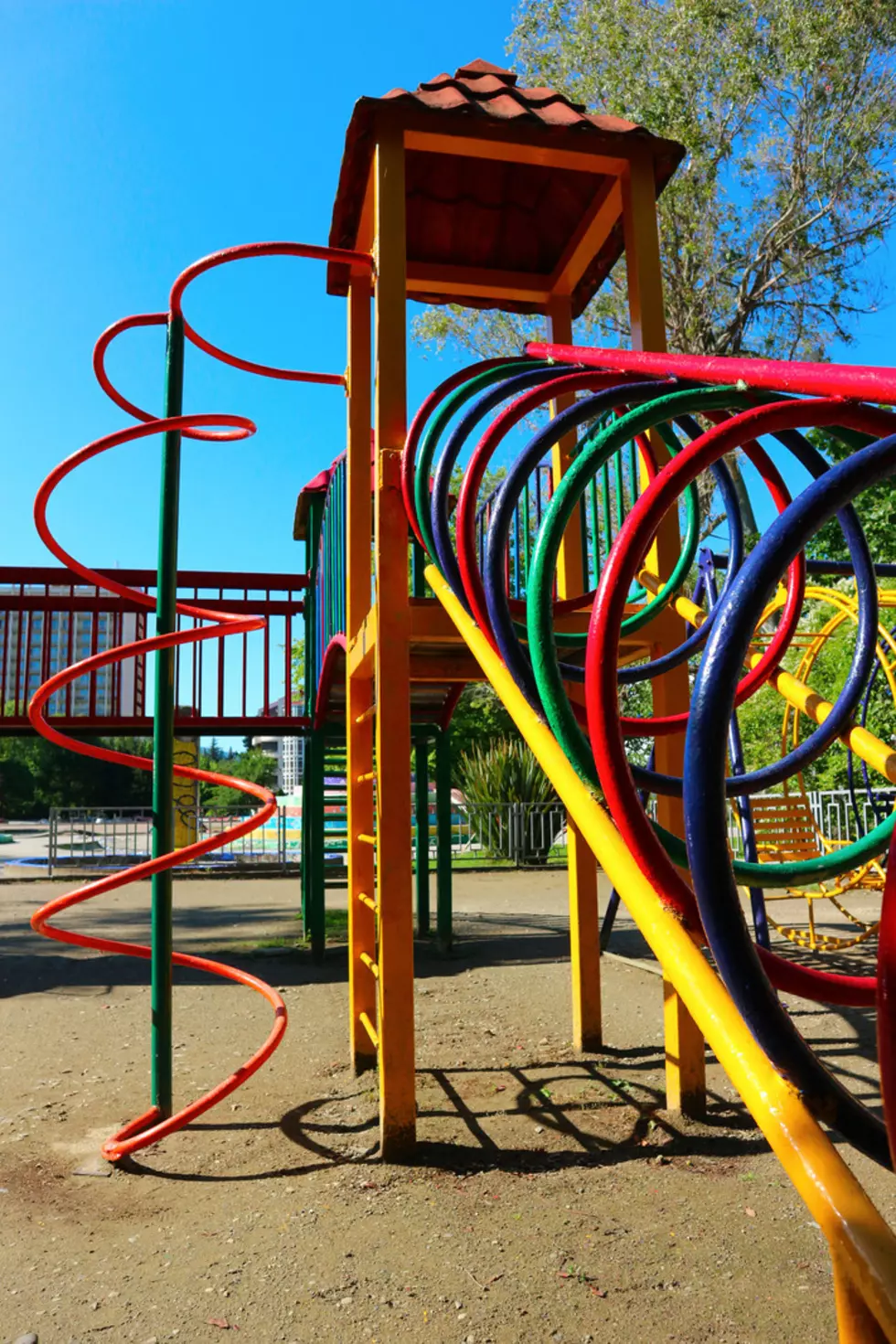 Take Your Kids to Some of the Best Playgrounds in New Hampshire and Massachusetts
Getty Images
Planting my roots as an adult near where I was born has many perks.
For one, when I have kids, I know where all the best playgrounds are. I mean, a playground is not just a playground.
There are absolutely tiers to playgrounds.
The best playgrounds have swings, slides, trails, climbing objects, something for mom and dad to do, a beautiful view, etc. Ideally, they have a combination of them all. The more they have, the better.
Now, for the most part, a playground IS just a playground. A small and local one will do just fine. A five minute walk to the park is easy.
That said, there are some days, special ones like the weekend or when Grammy is in town, that you should go explore a new park, or take a drive two towns over to the one you always hear about.
Or, if you are in New Hampshire, checking out a few that are right across the Massachusetts line is totally worth it. Same goes for Massachusetts folk - come up to New Hampshire.
Exploring different parks and playgrounds will feel like a vacation or a field trip to your kids.
When I was a kid and visited another park, it had a similar effect as Disney. I know that sounds crazy. But it is true. It was just a new experience.
Below, I have listed some of the best playgrounds in New Hampshire and Massachusetts. Most are in or near the Seacoast, with a few inland around Manchester.
These are not all of the playgrounds in the area, but they are some of the absolute best.
Take your kid to one of these playgrounds below, and they will have a day neither of you will never forget.
These Are the Best Playgrounds in New Hampshire and Massachusetts
You have to bring your kids to one of these playgrounds. These are the best playgrounds for kids on the seacoast of Massachusetts and New Hampshire.
These 20 Kid-Friendly Restaurants in New Hampshire Are Perfect for a Family Meal Out
This Ice Cream Trail in New Hampshire is a Sweet Road Trip You Have to Take
Starting in Kingston, this scrumptious NH ice cream trail starts in Kingston and travels north all the way to Pittsburg before journeying back down to the Seacoast Rye Beach area.