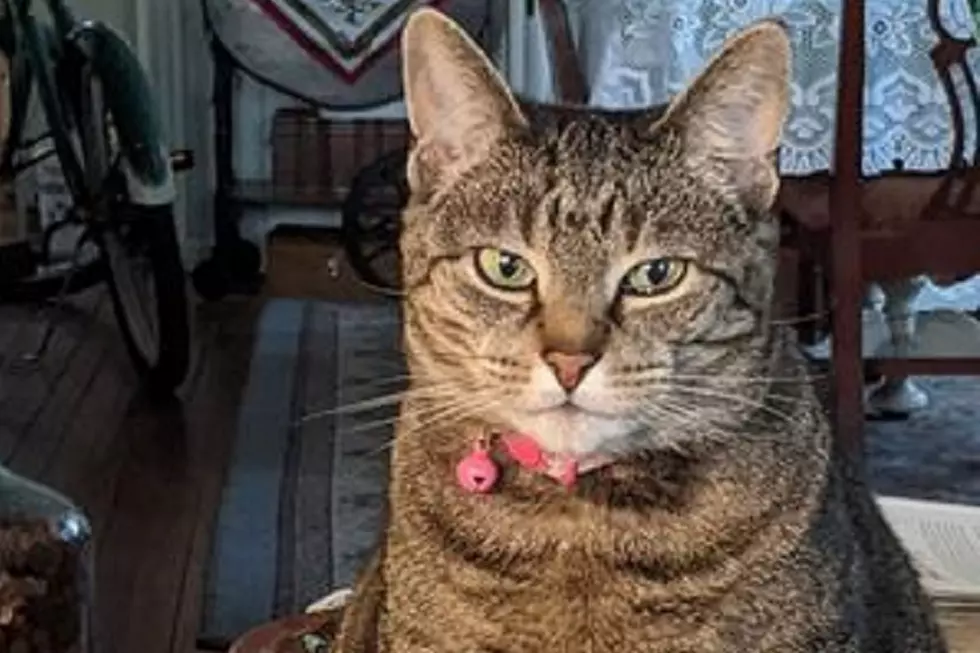 Sununu Supports Bill Equalizing Penalty For Hitting a Cat
Leona (Patti McCormick)
A bill that would require drivers who injure or kill cats in New Hampshire has the backing of Gov. Chris Sununu.
Sponsored by Republican Rep. Daryl Abbas of Salem the bill named "Arrow's Law would require drivers who hit a cat to notify the owner or police "as soon as possible." The law currently only covers dogs and carries a $1,000 fine.
The Senate Transportation Committee on Tuesday recommended full passage by the Senate which would send it to Sununu who will likely sign it.
"Cats and dogs, dogs and cats, you can't have one without the other. So, no, I
think it's a parity bill. And unless there's something else in there, I haven't seen anything. And unless they were to change something in the bill, but I have full
intention of signing it. You bet," Sununu said at Thursday's coronavirus briefing when asked about the bill.
Sununu owns a cat name Louis, pronounced "Louie," with its own private Instagram account.
Abbas said the bill was suggested by Abbas' wife Jessica and is named in memory of her cat that was fatally struck by a vehicle.
"There is no reason cat owners are not offered the same protection. There is also a moral issue for when conduct injures the rights of another person. Cats and dogs should be under equal standing," Abbas said at a hearing on the bill by the Senate Transportation Committee on Tuesday.
When asked by Regina Birdsell about cats not wearing collars which could make it diffucult to locate a cat's owner Abbas said it is unusual to see a domesticated cat far from its home.
"You also have the option to report it to the authorities. This may make the driver feel safer and it is helpful if the cat does not have a collar. It depends on the circumstances," Abbas said.
Contact reporter Dan Alexander at Dan.Alexander@townsquaremedia.com or via Twitter @DanAlexanderNH
Portsmouth and the Seacoast Prepare for Summer 2021
With COVID-19 vaccinations on the rise and the number of new cases falling Gov. Chris Sununu is optimistic about the prospects for a good summer for travel and tourism. Valerie Rochon, president of the Chamber Collaborative of Greater Portsmouth shares the governor's enthusiasm for a strong summer season.