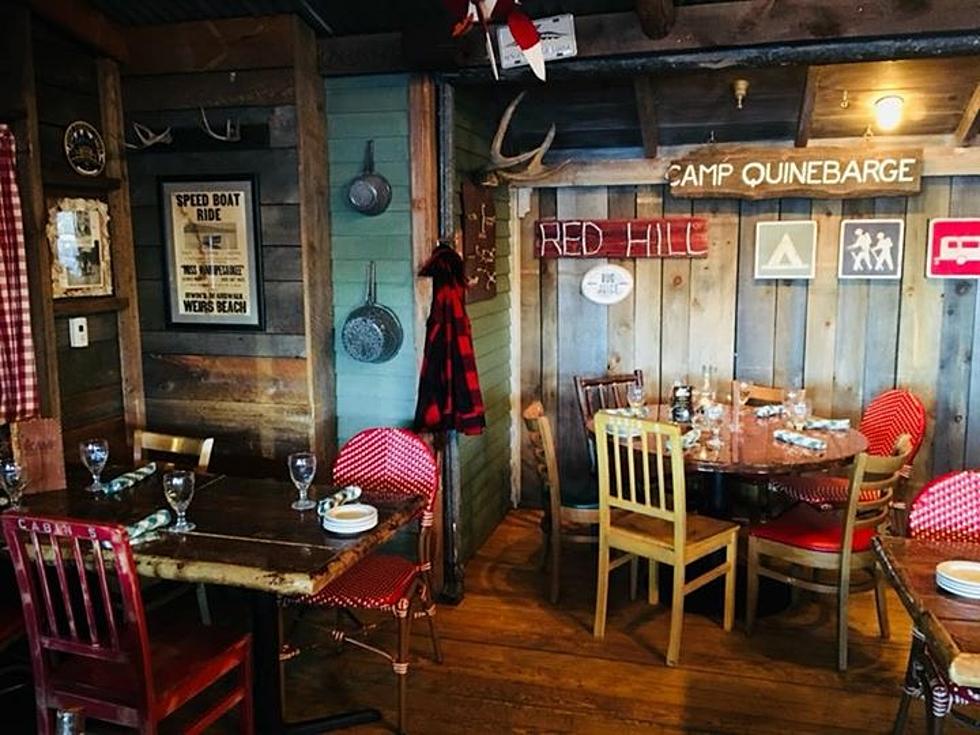 Summer Camp Is Year-Round at This Camp-Themed New Hampshire Restaurant
Camp Restaurant @thecmannhcamp via Facebook
Remember that one time at summer camp?
Yes, the memories of summer camp stick with us.  Maybe your nostalgia dates back a few decades or just a few years.
Now you can relive some of that fun at the aptly-named Camp restaurant in Meredith, New Hampshire located on, you guessed it, Lake Winnipesaukee.
This isn't your typical camp food, of course. I mean, they do want to stay in business. What makes it super special is the rustic charm of Camp which will feel like that perfect hug that only summer camp memories have, WITH the comfort food menu a few notches up from camp meals.
This quaint restaurant, complete with knife-carved initials in tables along with cabin numbered chairs, goes super hearty according to their menu. With skillet mac and cheese, grilled cheese, huge burgers, meatloaf, soups and chowders, ribs, biscuits, s'mores, seafood...I could just go on and on with the mouthwatering comfort food on their menu.
The throwback decor is what pulls you in as you dine down memory lane.
There is one thing that most definitely stands out, and it's not a part of summer camps' past.
Alcohol is on the menu and there's even a bar, as there should be. I mean, maybe your summer camp days included broken hearts or broken bones as well. You may need that extra glass of wine to enjoy the good times as well as the sad moment when you said goodbyes to summer friends and counselors.
Of course when you're finished eating, hit the gift shop because you guessed it, the tees and hats continue our summer camp nostalgia with a totally vintage look.
If you want to check out the menu, directions, hours, and more, then click here and get ready to plan your trip to back to summer camp.
What are your favorite summer camp memories?
Retro-Like Prices: Go Skiing at These New England Mountains for Under $100
Looking for a place to go skiing that won't break the bank? Check out these ski mountains in New England.