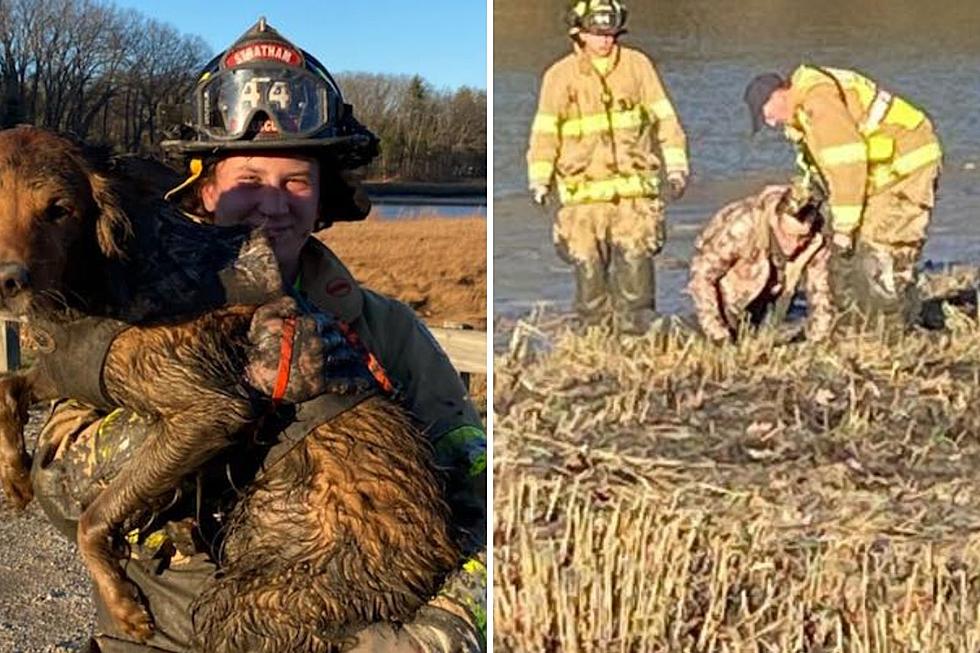 Stratham, NH Firefighters Rescue Hunter from the Mud
Dog, hunter rescue from the mud at Chapman's Landing in Stratham 12/12/21(Stratham Fire Department)
Firefighters rescued a hunter and a dog who got stuck in waist deep mud of the Chapman's Landing flats Sunday afternoon.
Stratham Fire Department assisted by the Newfields and Newmarket Fire Departments used boats to help locate the hunter in the Great Bay National Estuarine off Route 108 around 2 p.m. They then used ladders and other hand equipment to get them out of the mud.
Fire officials told NBC Boston one of hunters fell into the flats at low tide and the other couldn't pull him out and called for help.
Despite being stuck in the cold mud and air temperatures in the 40s the firefighters concerns about hypothermia were unfounded, the officials told NBC Boston.
"It was a dirty job but it ended without injury for all involved. Rescues like this are just another example of how our volunteers continue to assist our citizens in need," the department wrote on its Facebook page.
Contact reporter Dan Alexander at Dan.Alexander@townsquaremedia.com or via Twitter @DanAlexanderNH
NH SPCA Rescues 67 Cats from Kensington Home
The cats which are all black and white and range in age from young kittens to full grown had overrun the home, according to Steve Sprowl, Field Services Manager for the NHSPC.