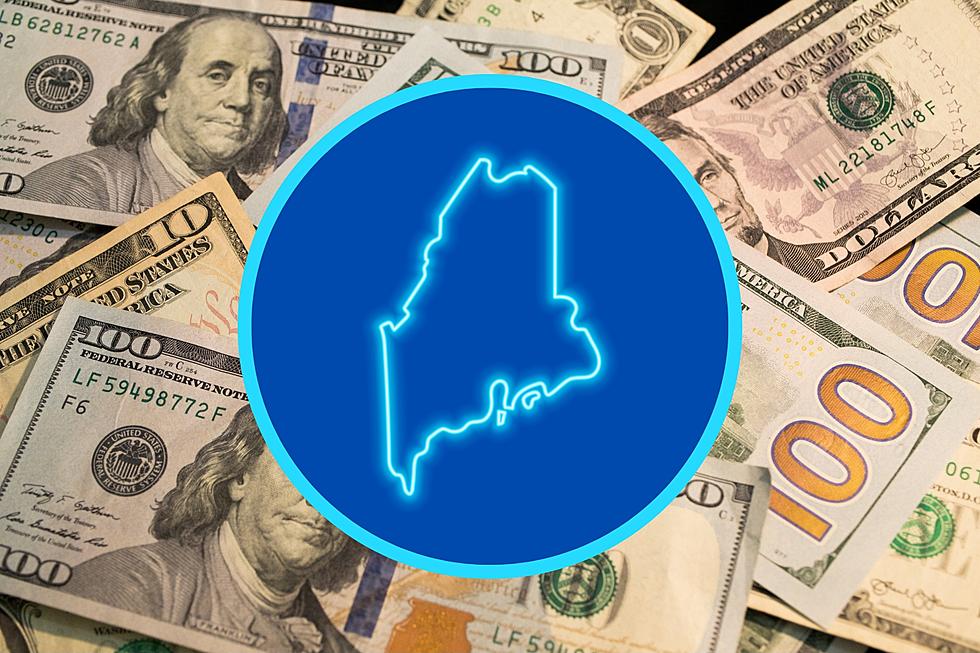 Dreams Come True: Maine Man's Lottery Win Nets a Whopping $500,000
Canva
We all dream about winning the lottery right?
Whether it's a couple thousand dollars or pushing into the billions (how exciting is it when that happens?), it's hard not to start thinking of all the ways you might spend that money: Houses, cars, bills, friends, family, and more.
Well, for one Maine man, it's time to start turning those spending dreams into a reality.
According to a press release from the Maine State Lottery, Stephen Kinghorn of Steuben just won a big prize of $500,000.
In March, he happened to head over to the Steuben Country Store to buy a Maine Lottery 50X The Cash scratch ticket, the state lottery stated. That ticket turned out to be a winner.
What's more, according to the press release, Kinghorn was the top lottery winner for March. Lucky guy.
Sure, taxes will take a nice chunk out of the prize money, but still, imagine what you could do with a win like that. So many things, right?
Maine is certainly no stranger to lottery winners as a $1.35 billion winning Mega Millions ticket was purchased at the Hometown Gas & Grill in Lebanon back in February 2023.
According to the New York Times, that billion-dollar-plus prize is the fourth-highest lottery jackpot winnings of all time and is the most amount won in New England.
Think you'll be the next big winner? What would you do if you won the lottery? It doesn't hurt to dream a little, right?
The 10 Most Dangerous Places To Live in Maine Right Now
Based on crime statistics and patters, here are the most dangerous cities in Maine for 2022
The 10 Safest Places in Maine to Live Right Now
Breaking down stats relating to violent and property crime, here are the 10 places in Maine that are the safest to call home right now
according to SafeWise.com
.