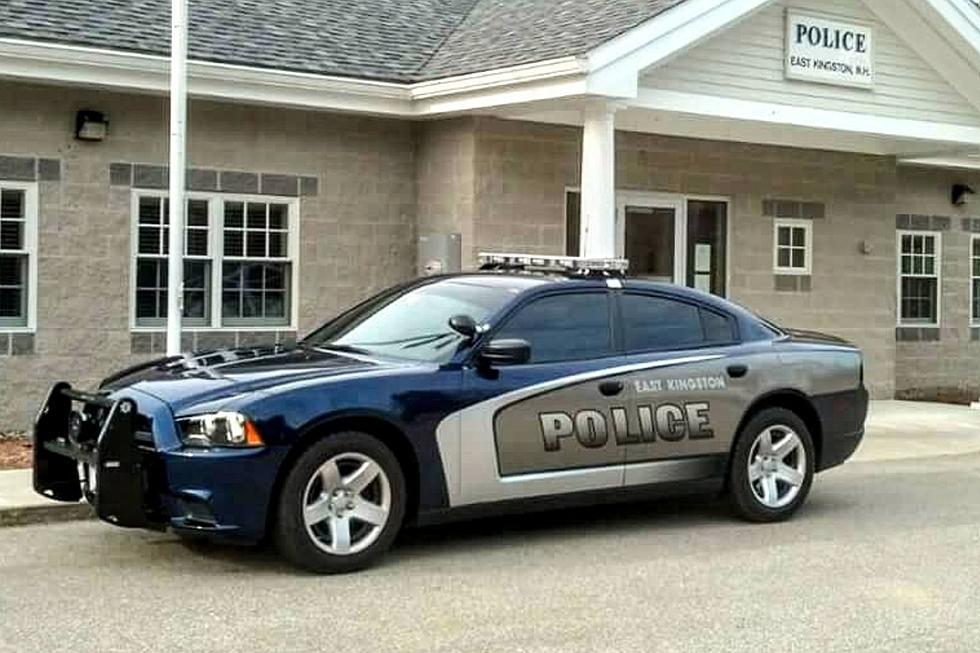 Speed a Factor in Crash That Kills 1 in East Kingston, NH
East Kingston police vehicle (East Kingston Police)
A Kingston resident traveling with a child was killed in a single vehicle crash in East Kingston on Sunday afternoon.
A 2011 Toyota RAV 4 traveling north on Giles Road in East Kingston just before 3 p.m went off the road at the corner with Joslin Road and into some trees, according to East Kingston Police Chief Michael LePage. The driver of the SUV, Jason Shuryn, 33, was pronounced dead at the crash scene, the chief said.
Speed appears to be a factor in the crash, according to the chief, who said the speed limit on Giles Road is 25 mph.
The boy was taken to the Portsmouth Regional Hospital's Trauma Unit where he is being treated for serious but non-life threatening injuries. LePage did not disclose the relationship between the boy and Shuryn.
Kensington Police, Kingston Police, Exeter Police and State Police all assisted with the crash.
In April a 15-year-old girl who was a passenger in a car that skidded into a pickup on North Road (Route 108) near the Kensington border died in the crash on April 16 during a snowstorm.
Contact reporter Dan Alexander at Dan.Alexander@townsquaremedia.com or via Twitter @DanAlexanderNH
LOOK: Here are the pets banned in each state
Because the regulation of exotic animals is left to states, some organizations, including The Humane Society of the United States, advocate for federal, standardized legislation that would ban owning large cats, bears, primates, and large poisonous snakes as pets.
Read on to see which pets are banned in your home state, as well as across the nation.