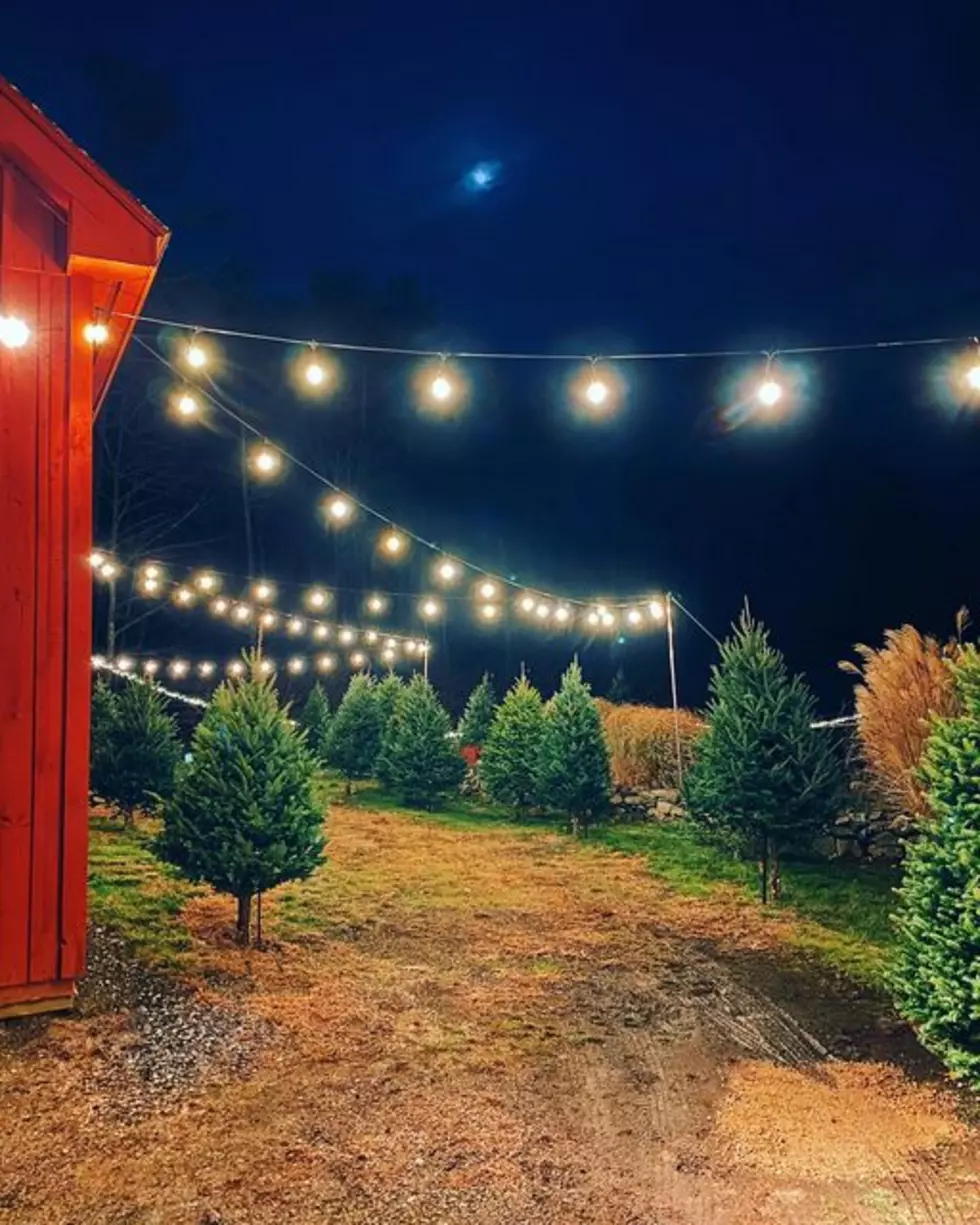 Saint Nick's Trees in York, Maine, is Perfect for Getting Your Christmas Tree as a Family or Date Night
Saint Nick's Trees, via Facebook
Last year, the day after Thanksgiving, my wife and I decided to get our Christmas tree, a tradition as old as time.
It was raining last year, so many people were Black Friday shopping, but not necessarily at tree farms.
New(ish) to the area, I decided to give "Saint Nick's Trees" in York, Maine, a try, and I am so happy I did.
Saint Nick's Trees instantly put me in the Christmas and holiday spirit. Truthfully, I was not quite in the spirit until I got my tree. It was not necessarily the tree that lifted me, but the entirety of my visit to Saint Nick's Trees.
Immediately when pulling in, I smiled and felt the Christmas magic at Saint Nick's. There was a beautiful display of trees, lights, and more.
"Saint Nick's is all about the experience," said owner Paul Corgan. "I wanted to create a magical experience for people to have as a family tradition each year and, through seeing people come back year after year, I think it's working. Just this past weekend alone, a dozen or so groups told me it feels like a Hallmark movie set to be at Saint Nick's, which is awesome to hear."
My wife and I were thrilled to be a part of the magical village that was Saint Nick's.  Even more so, the help, support, and patience we were treated to by the entire staff was outstanding.
Since it was early in the season, not all of the trees were open. I had two employees, one of them being owner Paul Corgan, opening multiple trees at once to try and find the right one.
Eventually, Corgan took us out back to a beautiful 10-foot tree. They bundled the monster up, loaded it onto the roof of my car, and hardly let me do a thing. It was phenomenal service.
Again, it was more than just the trees or the service. It was the experience. It was amazing to know that Corgan, originally from Kennebunk, opened Saint Nick's with his brother and sister-in-law. Also on the property is Bell Farm Shop, which Corgan's brother and sister-in-law own.
"Now, people can come by to shop for a tree at Saint Nick's, stop in Bell Farm Shops for great gifts and décor, and grab a seasonal drink and delicious snack at Nectar Café out front— all right here at Bell Farm Shops on Route 1 in York," according to Cogen.
Saint Nick's is where I will be headed again this year, and I cannot recommend this local farm enough!
More info and tickets can be found on their website.
Check out the magic of Saint Nick's Trees below.
Saint Nick's Trees in York, Maine
This super cute Christmas Tree Farm in York, Maine is perfect for family, friends, or date night while getting your Christmas tree this year.
20 Restaurants in Portland, Maine, With Outdoor Dining in Winter
These lovely restaurants around town offer outdoor dining year round, so you can get the most out of our city regardless of the weather.
Gallery Credit: Meghan Morrison
20 Must-Have New England Stocking Stuffers
Get your New England Christmas off on the right foot (get it?) with these small, but can't-miss, items.
Gallery Credit: Jon Rineman