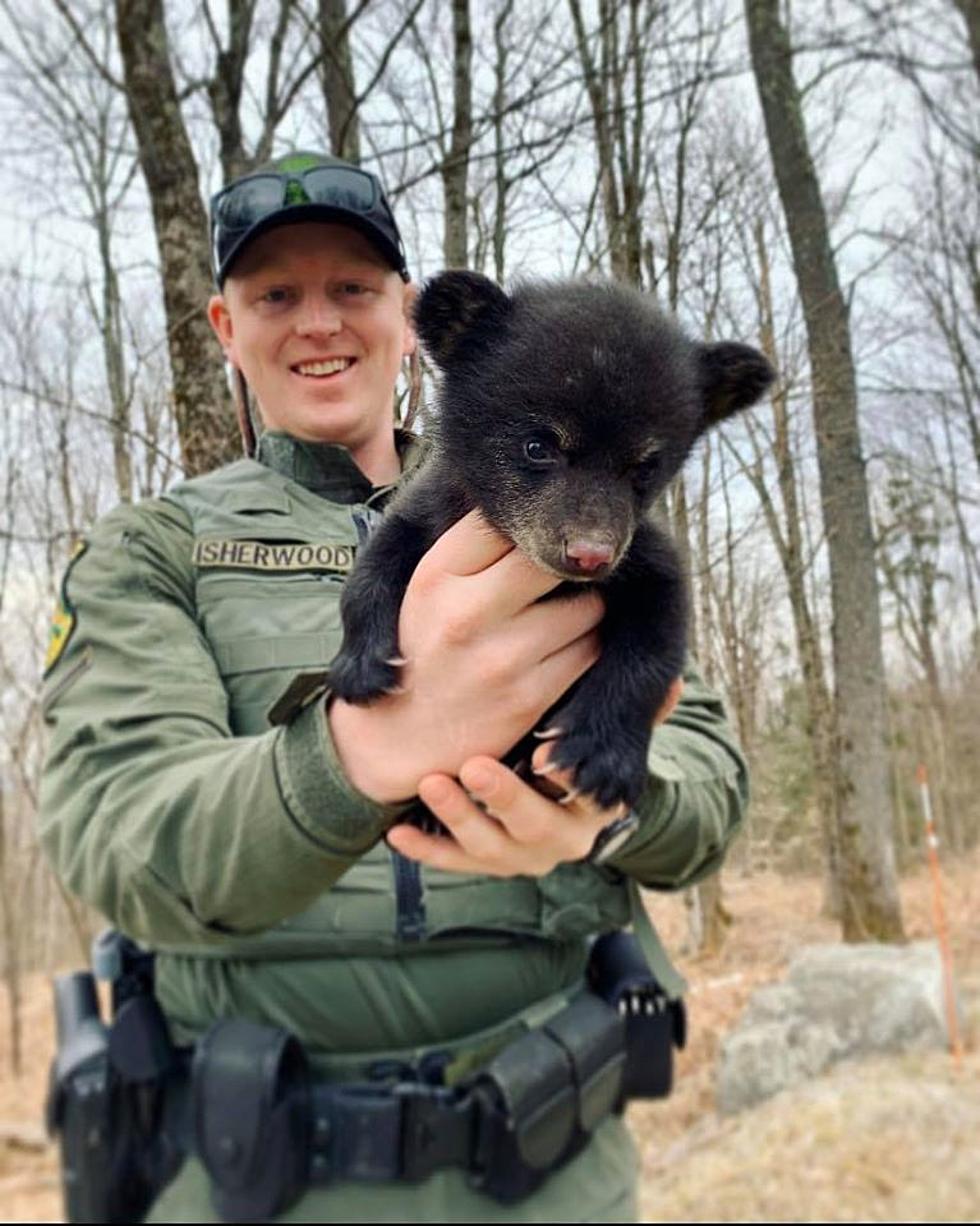 Rescued Bear Cub Rehabilitating In New Hamsphire
facebook: Vermont Game Warden Association
Growing up, I think we all had a favorite teddy bear.  Mine was named Ellie, and I wouldn't go to sleep without her.
Now a full grown bear is nothing you want to get too cuddly with, but I definitely would like to cuddle up with this cute little bear that was rescued in Vermont.
WMUR reports that an orphaned bear cub was rescued in Vermont.  Multiple people reported seeing the little guy on Stratton Mountain Access Road.
Game Wardens sprung into action to go find the cub.
According to MyNBC5, the game wardens looked around to try to find the baby bear's mama with no success.  They transported the bear to the Kilham Bear Center in New Hampshire for rehabilitation.
"Welcome!  We have been rehabilitating and releasing injured, orphaned and abandoned black bear cubs brought to us by the New Hampshire Fish and Game Department since 1993.  When we started, we would receive one to five cubs a year.  In 2012, we received thirty cubs, including cubs from Vermont and Massachusetts."