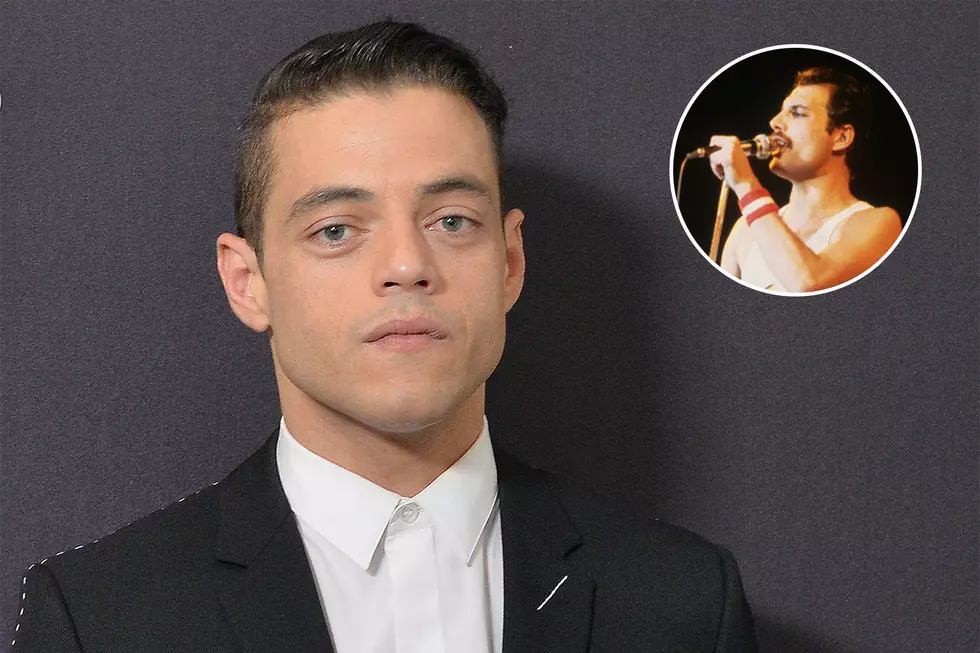 Rami Malek Looks Amazing As Freddie Mercury In New 'Bohemian Rhapsody' Image
Francois Durand / Hulton Archive, Getty Images
Bryan Singer just can't resist posting more pictures from production on the Queen biopic Bohemian Rhapsody, which stars Rami Malek as the group's legendary lead singer Freddie Mercury. A new image features Malek onstage in knee pads and a pair of spectacular red leather pants.
Singer posted the set photo to his Instagram Monday night.
A Queen movie has been in development for forever, it seems, with Sacha Baron Cohen at one point attached to the part of Mercury. But Singer's version finally got the go-ahead from the surviving members of the band, and it's been in production for about a month. It looks like they're getting the big concert scenes out of the way first before diving into the smaller stuff.
Malek will be doing some of the vocals himself, in combination with a Mercury sound-alike to get that iconic voice perfectly right. He certainly has the look down, though. Unfortunately, in this photo he's not also wearing his matching Flash Gordon T-shirt, but there's still hope that that song will appear in the movie. If there is a God, he will make Rami Malek sing the Flash theme.
Bohemian Rhapsody opens in theaters December 25, 2018.
Gallery: 25 Hilarious Foreign Titles for Classic Films