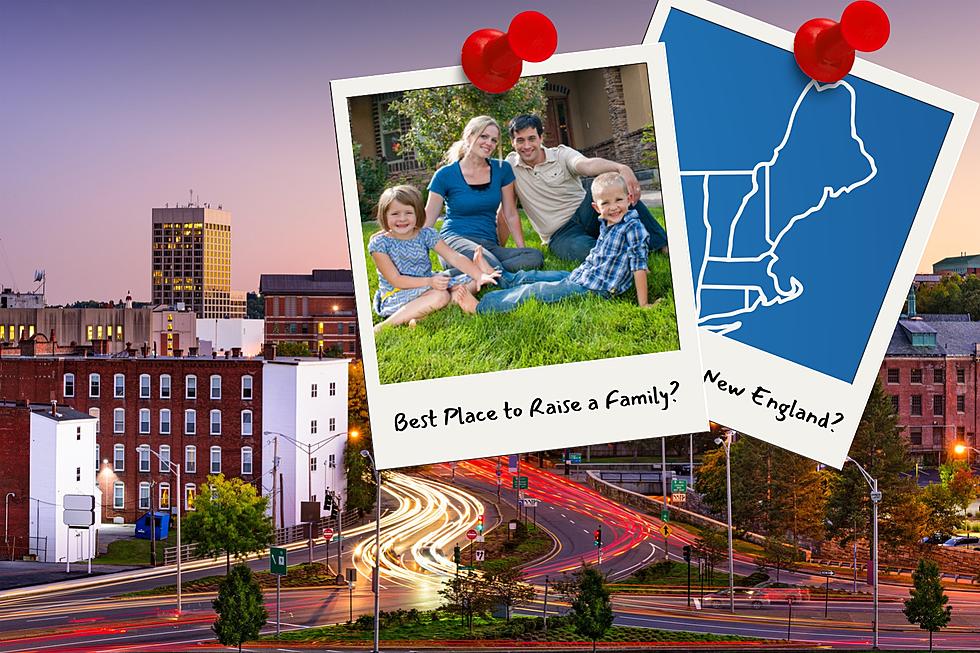 The New England State Ranked No. 1 in the US to Raise a Family Isn't the One You Think
Getty Images; Canva
There's one state in this nation that stands out above the rest when it comes to the best places to raise a family.
Would you believe that state is in New England? Of course you would.
But is it the one you're thinking of? Maybe. Maybe not.
New England has some of the best qualifications for living a full life with country pastures and big cities, ski mountains, beaches, hiking trails and highways, excellent schools, museums, and music.
Wallet Hub recently did a survey to find out the best state to raise a family in America. The criteria were healthcare, schools, entertainment, unemployment rate, and affordability.
The survey shows all of the six New England states made it inside the top 16 best states to raise a family, which speaks well to the quality of life we enjoy in the Northeast.
No. 16 was Maine, with Rhode Island at no. 11, and Connecticut at no. 10.  We know New Hampshire ranks no. 6, with Vermont right ahead at the fifth best state to raise a family in the United States.
That leaves one state in New England unaccounted for: Massachusetts.
Is that the one you guessed?
We complain about "Taxachusetts", and "Massholes", but in reality, Massachusetts is one of the best states to raise a family.
It has plenty of green space, beaches, sports, culture, entertainment, technology, great schools, and good healthcare, with additional benefits most states have not adopted such as fair unemployment benefits and paid family leave.
Massachusetts is not necessarily "affordable". However, when you add up all the other positives about the Bay State, it's no wonder why this state ranks no. 1 above all other states in the nation as a phenomenal place to raise a family right now.
The ocean, mountains, the Cape, the city, and the country are all within driving distance away. Congratulations to Massachusetts, the state that has it all, according to Wallet Hub.
28 Commonly Mispronounced Places in New England
No matter where you travel to, there are places with some hard to pronounce names. New Englanders have spoken, these are the most commonly mispronounced places in New England.
Move Over, Disney World, the Legendary Kimball Farm Is 50 Acres of Family Fun Time in Massachusetts
Kimball Farm in Westford, MA is like the Disney of the North Shore, with over 50 acres of fun activities for the whole family.