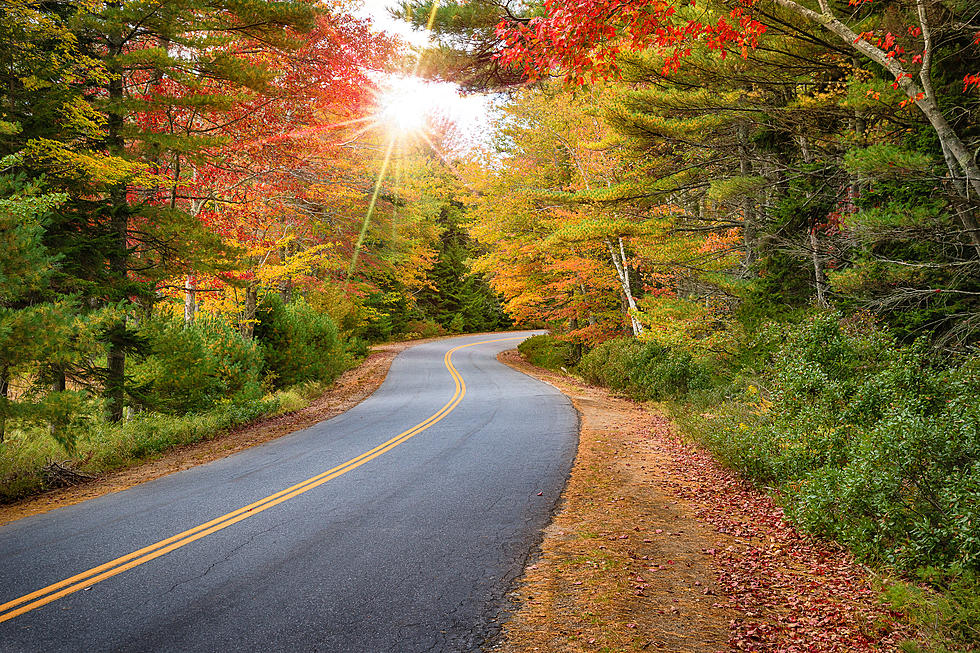 It's Peak Foliage Week For the Maine Coast, Perfect For a Route 1 Road Trip
Getty Images/iStockphoto
Clear your plans for this weekend and set out on a coastal Maine drive up Route 1.
According to the Maine Foliage Report, it is "Peak Week" for zones 1 and 2; Mid-Coast and South Coastal Maine as well as Downeast Maine. Peak week means the fall foliage is at its absolute best and brightest. Vibrate reds, oranges, and yellows. What better way to enjoy than taking one of the prettiest drives in Maine?
For the truly bold, start down in Kittery and head up to Machias.
For a true taste of Maine be sure to stop and enjoy the small coastal villages along the way. These areas are relatively quiet aside from the leaf peepers. Wiscasset, Boothbay, and Damariscotta all offer delightful shops, cafes, and restaurants.
As you head further northeast the Camden/Rockland/Rockport is a must. For a relaxing and unique view, Camden Snow Bowl offers fall foliage chairlift rides on Sundays for just $10. More details here.
For a more labor-intensive view in the area, Camden has some of the most beloved trails in the state such as Maiden Cliff, Mount Battie, and Bald Mountain.
When you reach Prospect be sure to visit the Penobscot Narrows Bridge Observatory.
Stop in Ellsworth for some grub because it'll be a long beautiful drive through various townships and endless trees beyond Ellsworth and Bar Harbor. Keep going until you visit West Quoddy Head Lighthouse, the easternmost point in the United States.
Google maps says you're looking at about a 5 and a half hour drive from Kittery to West Quoddy Head Light or around 270 miles. Between the fun stops and the stunning foliage, that sounds like the perfect weekend road trip.
The Amazing Maine Sights Mainers Say People From Away Need to Visit
Mainers list the must-see areas of the state to anyone visiting from away.
Family Friendly Day Trips From Portland, Maine Your Kids Will Love
Looking for something fun to do with the family but want to stretch your legs outside of Maine for the day or weekend? Here's a list of fun spots for you and your family to enjoy that could easily be done as a long day trip or a quick weekend away. Everything on this list is within x hours of Portland.
For reference, when putting in Portland, Maine on Google Maps, it places the street view guy at Portland Town Hall. Depart time is being set at 8:00 am on a Saturday in June to account for traffic.
Did your favorite make the list? Anywhere new you plan to check out?
Maine's 10 Biggest Lakes