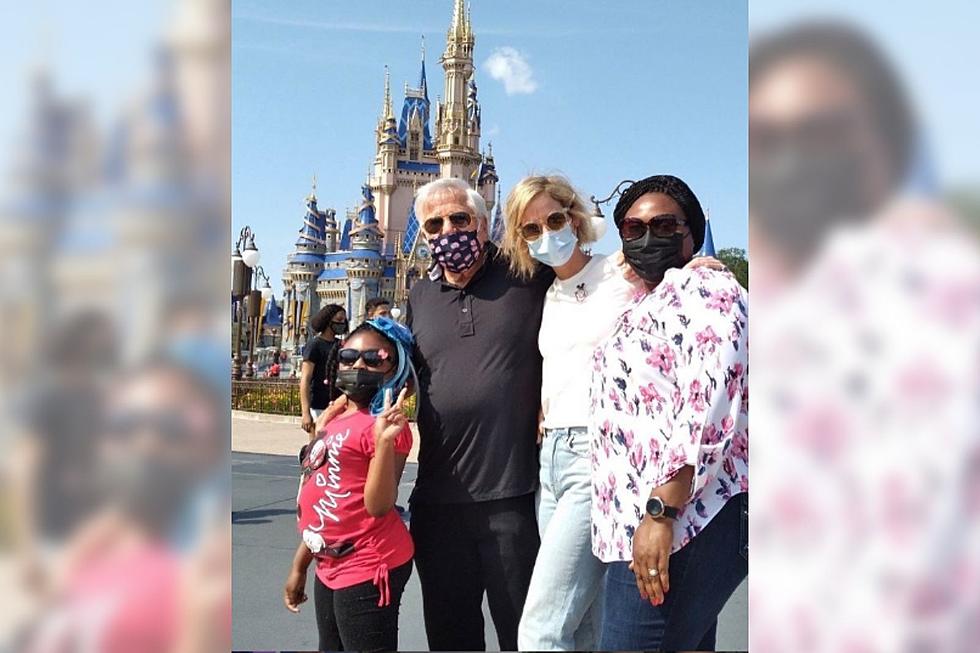 Patriots Owner Gives Grieving Frontline Worker a Magical Trip to Disney World
Andre Tippett via Instagram
Anyone who has ever visited Disney World understands how special Walt's Kingdom can be, but what Robert Kraft did for a frontline health worker has magnified the magical experience tenfold.
It all starts with a tragic story out of Long Island, New York, when according to TMZ, a frontline worker (whose name has yet to be released) lost her husband to COVID-19. TMZ is reporting the story was powerful enough to attract the attention of the Patriots owner, who took it upon himself to treat the mother and daughter to a magical trip to Disney to ease their minds a bit.
Kraft made sure to take care of the young girl who was clearly having some trouble mourning over the death of her father with a trip of a lifetime, just as an innocent distraction from the horrible news
Kraft, his girlfriend, the mom, and her eight-year-old daughter were spotted having a grand time during their two-day excursion (which TMZ speculated was all being paid for all by Kraft) when Patriots legend and current Executive Director of Community Affairs for the team Andre Tippett posted this photo to his Instagram:
It's reported that the group got to enjoy over 20 different rides at the "happiest place on Earth" and it's all thanks to the kindness and generosity of Kraft. Just shy of 80 years old – his birthday is June 5 –  Kraft still finds the time to take care of others who are in need of help, whether it's financially or emotionally.
Kudos to Kraft and all who were involved to make sure this hurting family gets to experience a little bit of happiness and light during some dark and mournful times.
If SouthCoast Towns Were Dad Jokes, How Bad Would They Be?
Who doesn't love a good dad joke? Well these SouthCoast town-based dad jokes may not exactly fall into the "good" category, but they will be so cheesy you won't be able to stop yourself from sharing them with your friends.
Seven SouthCoast Spots for a Cold One
The SouthCoast has lots of great spots to stop in for an ice-cold beer, but Gazelle has compiled a list of his top seven places to grab a brew.