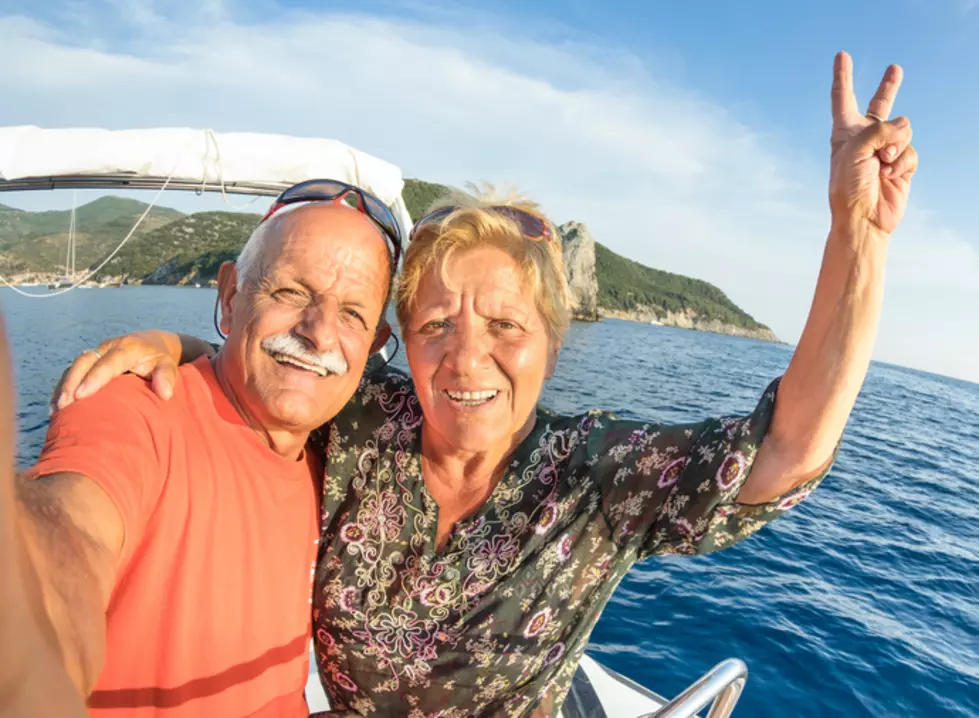 Only One New England State Ranked in National Study: Best State to Retire
Getty Images
Where do you plan on retiring?
This is likely a question you probably have asked yourself at least once. It is critical to plan retirement to make sure you can achieve whatever it is that retirement has in store for you.
Some will golf, shop, and live in the same area they have been living.
Why? It is probably comfortable, familiar, and safe.
Others plan to travel. Of that travel, it can be broken into two options.
1). Travel intermittently, returning at the end of vacations to the same place. 2). Travel permanently, living in one or more new areas.
If the second option is something you are interested in, this national study is for you.
WalletHub compared the 50 states across 47 key indicators of retirement-friendliness to determine which states are the best to retire in.
It turns out New England might not be the best place to retire, according to this national study.
Well…one state fared well, but only one.
The study indicators included, but were not limited to, adjusted cost of living, percentage of workforce aged 65 & older, museums per capita, property-crime rate, life expectancy, and more.
Ranking in at the number one spot was the state of Virginia. Not surprising was the second state, Florida.
I mean, doesn't everyone say they will retire in Florida? Boring.
The image below represents the country as it pertains to the best state for retirement. The darker the state, the better it is ranked. The lighter the state, the worse off it is to retire in.
So, it turns out that in New England, the best state to retire in is the Granite State.
New Hampshire was ranked #6 overall in the study.
Honestly, this makes sense.  New Hampshire has a lot to offer retirees. From the  ocean and coast to the White Mountains, there is plenty of beauty.
The lifestyle in New Hampshire is relatively laissez-faire; "live free or die." New Hampshire highlights are below, according to the study:
18th – WalletHub 'Taxpayer' Ranking
6th – Elderly-Friendly Labor Market
9th – % of Population Aged 65 & Older
2nd – Property-Crime Rate
13th – Life Expectancy
14th – Health-Care Facilities per Capita
20th – Percentage of Residents 12+ Who Are Fully Vaccinated Against COVID-19
The closest New England state was Massachusetts, which ranked #17. This was somewhat surprising, as they ranked #1 in quality of life and #2 in health care. The issue is that Massachusetts has a VERY high cost of living. They don't call it taxachusetts for nothing, hence the #47 ranking of affordability.
Other New England States were as follows: Maine #29, Vermont #34, Connecticut #35, Rhode Island #40, New York #46.
An overall bad showing from New England states.
LOOK: Things from the year you were born that don't exist anymore
The iconic (and at times silly) toys, technologies, and electronics have been usurped since their grand entrance, either by advances in technology or breakthroughs in common sense.
See how many things on this list
trigger childhood memories—and which ones were here and gone so fast you missed them entirely.
PICTURES: See Inside Elvis Presley's Spectacular $5.65 Million Honeymoon Hideaway
The 4-bedroom, 5-bathroom, 4,695-square-foot Palm Springs hideaway where Elvis Presley and Priscilla Presley spent their honeymoon has sold for $5.65 million. Designed by renowned architect William Krisel, the lavish, futuristic estate earned the distinction of the "House of Tomorrow" from Look Magazine in 1962.