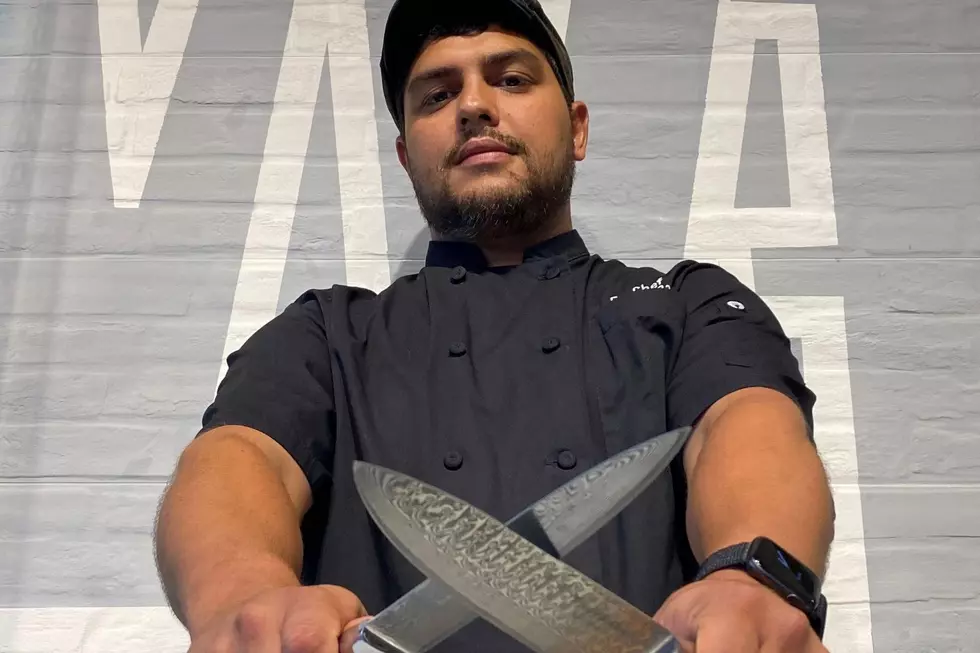 North Conway Chef and Business Owner Will Be Featured on Food Network Competition
Danny Rassi/Wicked Fresh
I'm about to let you in on a little secret -- I'm a Food Network FANATIC. As in back when I got laid off in January, all I would do was sit at home and watch the Food Network all day and night. When I went on a cruise in February? The TV in my cabin was permanently on the Food Network. On weekend mornings, you can find my Mom and I on her couch watching the Food Network drinking coffee.
That said, I'm extra pumped that we have ANOTHER local chef getting some Food Network love, because this dude is ALL ABOUT local flavors.
Danny Rassi is the head chef and owner of both Wicked Fresh Craft Burgers and his newest restaurant, a pizza joint called FIRE by Wicked Fresh in North Conway. At both spots, Danny makes sure to use local ingredients to support his home (he's from Boston and moved back in New Hampshire after seeing his sister win Cupcake Wars on the Food Network back in 2012).
This Tuesday night, November 17, at 9p EST on the Food Network, Danny will be one of the four featured chefs on Chopped Comfort Food Feud, which is actually a four-part competition focusing on four comfort foods -- bacon, mac and cheese, pizza, and Danny's specialty: burgers. Needless to say, he'll be on the burger edition.
I actually got a chance to talk to Danny about his love of local ingredients, both of his restaurants in North Conway, and of course, what it was like to film such a high profile competition show on arguably the most popular food channel in the country (probably even the world).
PLUS right now you can SEIZE THE DEAL and score a $50 gift card for either (or both!) of Danny's restaurants for just $25!
10 Classic Candies With Ties to New England