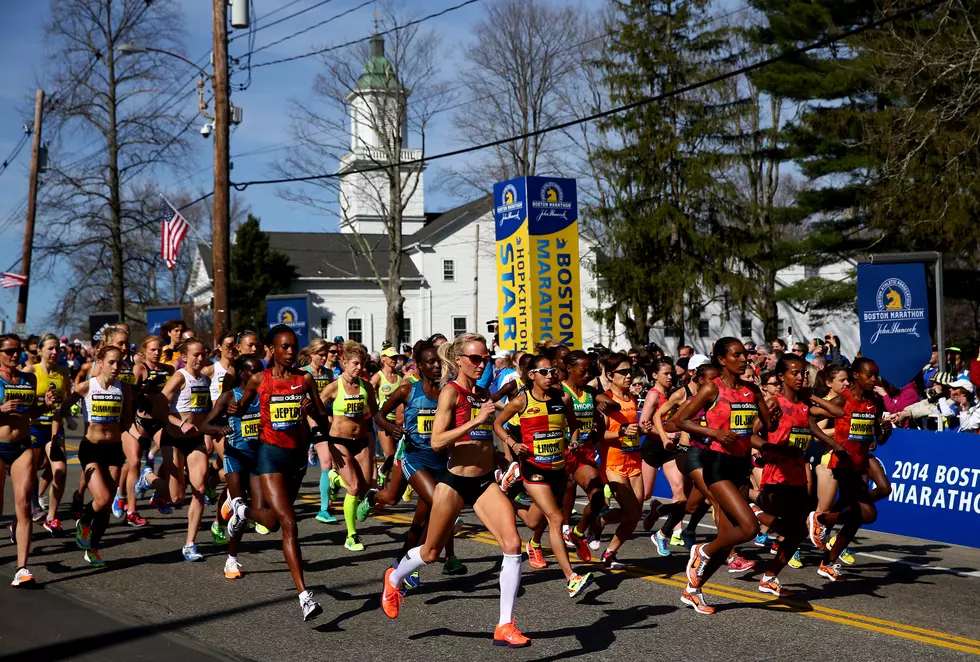 No Boston Marathon This Year Thanks To COVID-19
Getty Images
So much for the 124th annual Boston Marathon.
For only the second time in history, the Boston Marathon has been cancelled, according to WCVB. The first time was in 1918 during World War I. Now, the coronavirus pandemic strikes again.
Runners and spectators were hoping it would happen on the rescheduled date of September 14th, 2020; however, Boston Mayor Marty Walsh said the race is "not feasible this year for public health reasons" due to COVID-19, as per WCVB. The mayor went on to say, "There is no way to hold this unusual race format without bringing large numbers of people into close proximity."
The financial ramifications of the cancellation are extreme -- an "influx of $200 million," according to Walsh.
There is talk of a virtual Boston Marathon race, but it's just not the same experience, satisfaction, and achievement that thousands of runners signed up for. WCVB says 30,000 or more runners come from all over to take part in probably the best known race in the world.
Sorry runners… Maybe next year.
A Look Back at Tom Brady's Six Super Bowl Wins