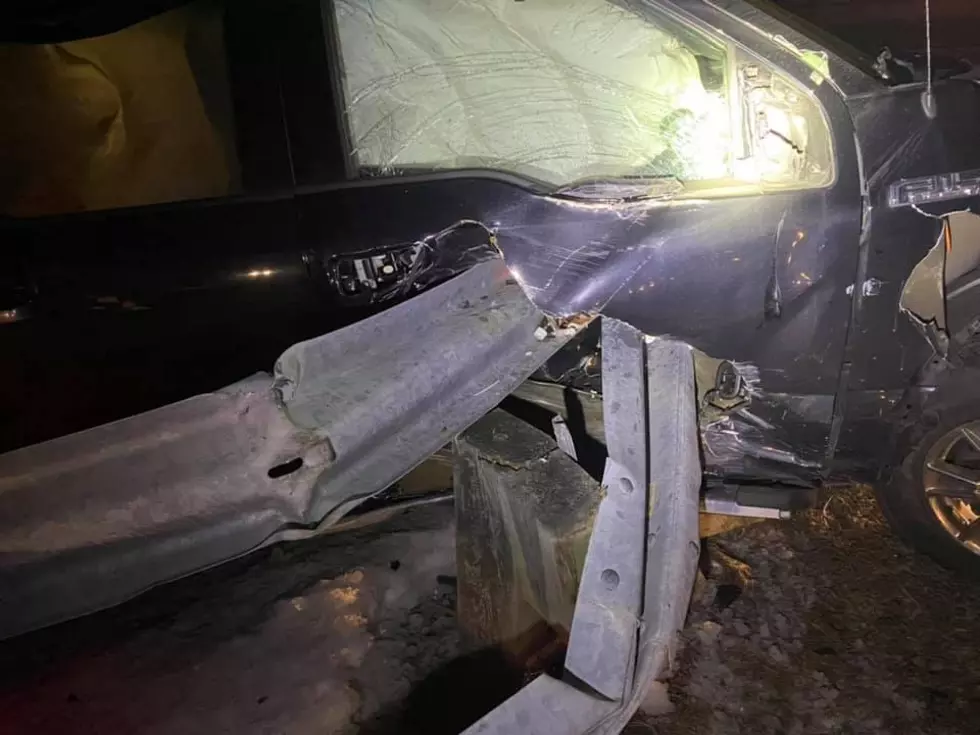 NH Police: Vehicle Crashes Into Guardrail After Driver Tries to Pick Up Dropped Phone
New Hampshire State Police via Facebook
Whether you're cruising down the highway or driving through a Seacoast downtown, make sure you pay attention to the road. Don't get distracted.
That moment you take your eyes off the road could end badly.
According to a New Hampshire State Police Facebook post, one driver did just that, and while thankfully, there were no injuries, the vehicle wound up right in the guardrail.
Police said that the single car crash on the ramp from I-95 to Route 101 was because the driver dropped their phone, tried to pick it back up, and lost control of the vehicle.
You can see in the photos that the guardrail ripped apart the side of the vehicle in the crash and the airbags deployed.
Again, thankfully, there were no injuries, but like the state police mentioned, "this crash could have ended much differently."
According to the National Highway Traffic Safety Administration, distracted driving is "anything that takes your attention away from the task of safe driving."
The administration reports that there were 3,142 lives lost in 2019 because of distracted driving. And that's a statistic that the New Hampshire State Police made sure to include in their Facebook post as a message to drivers to keep their eyes on the road and pay attention.
In New Hampshire, using a hand-held device (like a cellphone) while driving is against the law, according to the Governors Highway Safety Association.
That law went into effect in 2015, per a WMUR article, and that includes not texting while driving.
Bottom line: put down the phone, stop playing with the radio, and save eating your dinner for at home. Instead, when you're driving, just focus on driving and stay safe out there.
See the Must-Drive Roads in Every State
LOOK: See the iconic cars that debuted the year you were born