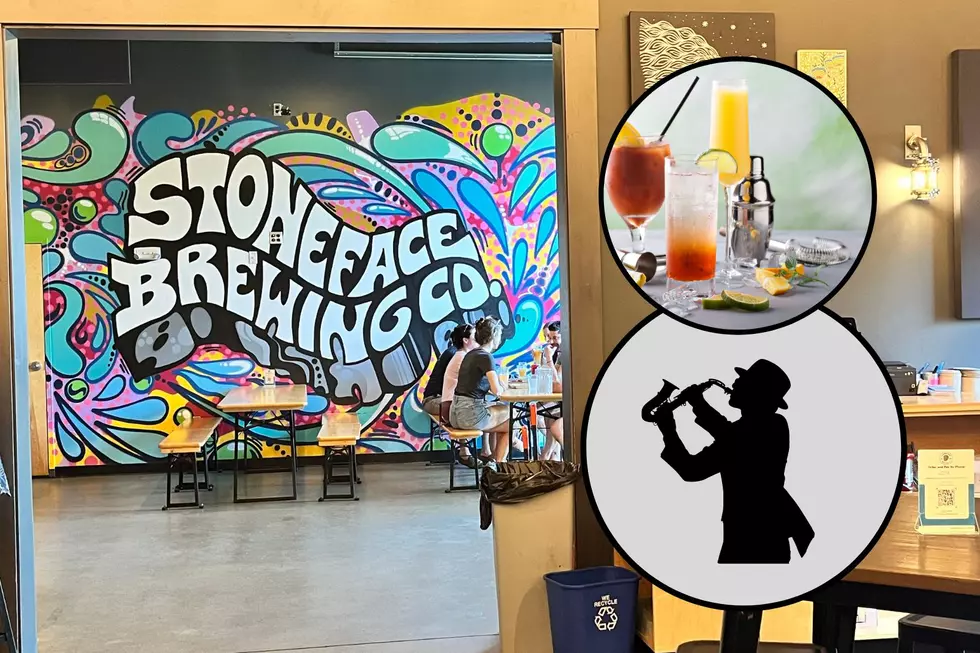 New Hampshire Brewery Hosting Hip Hop Jazz Brunch
Kira Lew, Canva
My husband is a big beer lover, so hopping around to local breweries is not an uncommon weekend activity for us! I'm pretty selective with my beer (I like 'em sweet and sour, like my candy). But, I am big into the vibes that many breweries in New Hampshire bring to the table. Breweries are like snowflakes. Each one is unique and special in its own way.
Stoneface Brewing Co. is conveniently less than 10 minutes from our house, and today their chill vibes (both literally, with the AC, and metaphorically, because it's always deliciously low-key) were exactly what we were craving. Oh, and their jaju jalapeño & cheddar pierogi, which is topped with chipotle chive sour cream, bacon bits, and scallions. It's one of the best things to ever happen to my tastebuds, and that is not an exaggeration.
Speaking of unique, Stoneface features a cute black and white cat on their merch:
I don't know who's kitty it is, but I am a huge fan! I wonder if this feline knows how famous he/she is!
The cat is basically the star of the women's restroom:
I love it! I even bought a sticker to support a brewery I love, and a cat I've never met:
I'll be back at Stoneface the weekend of August 13, as they are hosting a HIP HOP JAZZ BRUNCH Saturday and Sunday from 10am - 1pm. There will be new beer releases and exciting food specials:
Follow Stoneface Brewing Co on Facebook and Instagram for more details!
These Are 10 of the Best Wineries in New Hampshire
10 Ways You Know It's Summer in New Hampshire According to Granite Staters