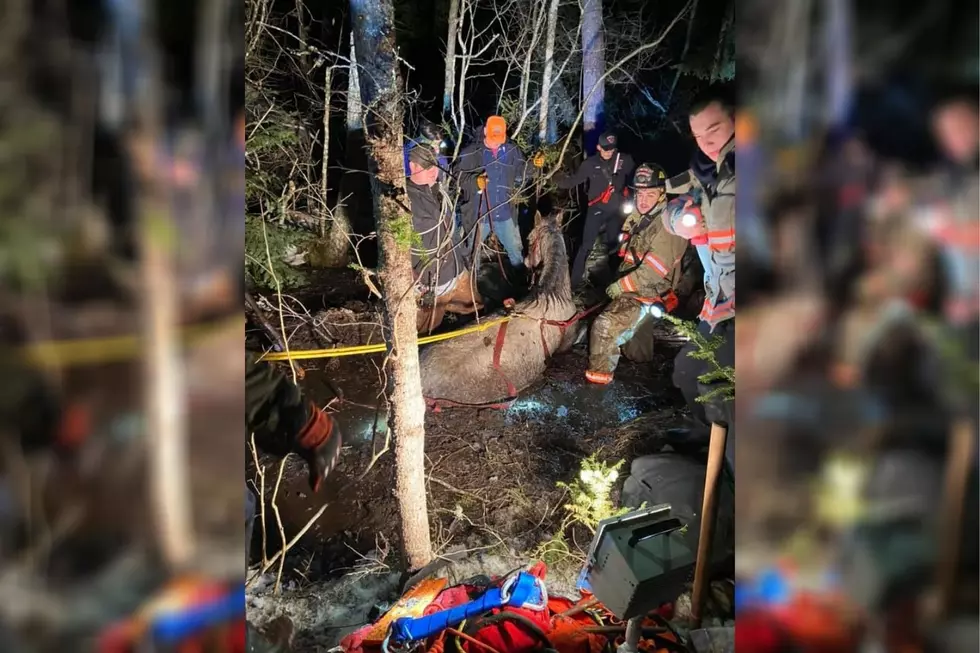 Multiple Fire and Rescue Crews Band Together to Save New Hampshire Horse Stuck in the Mud
Wakefield Fire/Rescue via Facebook
New Englanders helping New Englanders. That's what it's all about.
And that notion of working together for a common cause of aid extends to any animals that need it as well, as was the case Saturday when a horse found itself stuck in the mud.
Turns out, the trek was more than half a mile, and with darkness creeping in, the rescue was not going to be an easy one.
As a call to help was sent out to Wolfeboro Fire-Rescue Department and Milton Fire-Rescue, surrounding emergency crews each stepped in to fill in coverage and provide support. That included Ossipee Corner Fire Department, Action Ambulance Service Inc., Center Ossipee Fire. and the Wakefield Police Department.
The Facebook post also highlighted that a veterinarian and three other people who owned horses and happened to be at the site of the rescue were more than willing to help.
They say it takes a village, but it was ever so evident that Saturday night as New Englanders came together for a successful rescue.
What started with a 4 p.m. call and hours of being "soaked and cold" ended around midnight as the crews and horse were able to walk out of the woods safe and sound.
That's a moment to be proud of. That's a New England to be proud of.
Thanks to everyone working together and showing just how amazing New England communities and people can be.
Enter your number to get our free mobile app
Can The Average Person Outrun These Maine Creatures?