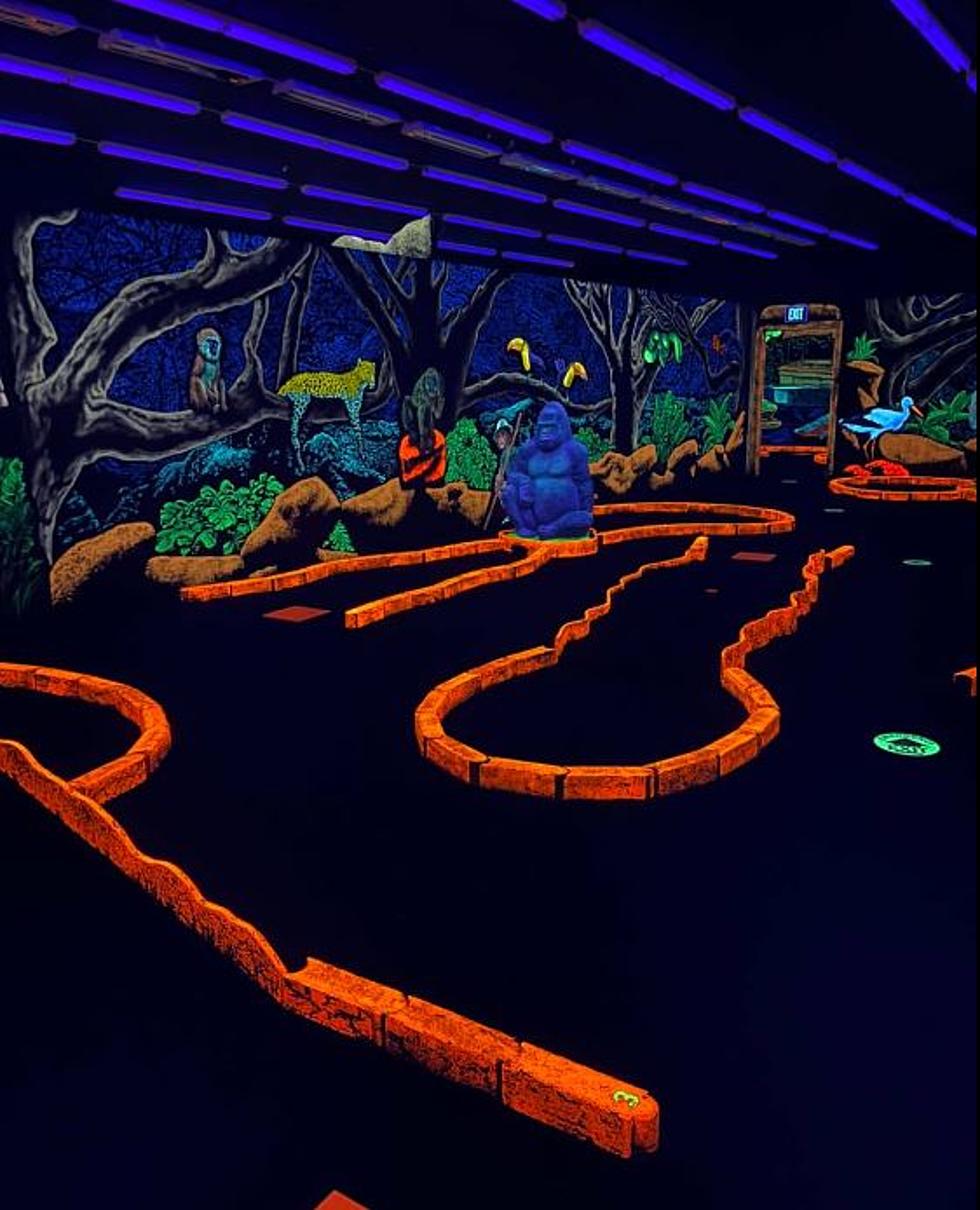 Mesmerizing Neon-Lit Indoor Mini-Golf Course in Maine Announces Opening Date for School Vacation
Jungle Adventue Minigolf, Via Facebook
Mini-golf will forever be one of my favorite hobbies.
Mini-golf is ALWAYS a good idea. Whether it's a date night, an activity to do as a family, a quick day date on vacation, or a staycation in the place you live, mini-golf is always a super fun way to spend a few hours.
I loved mini-golf when I was three. I love it now at 27. And I will love it like my dad does when I'm in my 50s.
One mini-golf course in Maine is opening early to create some fun family memories during Maine's school vacation week. So if you are a Maine family and your kiddos will be home at the end of April, check this place out.
This is Jungle Adventure Mini Golf in Old on Old Orchard Beach, Maine.
Since when is mini-golf THIS cool-looking?! It's a 3-D, neon, aka glow-in-the-dark mini-golf course. Oh, and it's completely indoors (in case of rain).
Look at these features.
If you are a family, nanny, or babysitter looking to keep your kids busy during Maine's school vacation week, they are doing something awesome for you.
Jungle Adventure Mini Golf, which typically opens in late May, is opening for the entire school week!
They will operate from Saturday, April 15 - April 22, then re-close until the end of May.
This is a perfect day trip to keep the kiddos entertained. It's also a great way to keep the adults happy, because the place is wildly cool.
If I were a kid on school break, I would LOVE going back to school to say that I already played mini golf. What a cool break that would be.
So, check out Jungle Adventure Mini Golf's one-week school vacation week, happening this month.
And if your 18+-year-old is looking for a summer job:
Are you 18+ years old looking for a fun job like no other? Jungle Adventure Mini Golf is seeking an individual who is comfortable working with the public, can be kind and courteous, be comfortable following direction, handling cash and credit card payments, general site cleaning and more. Are you down for the challenge to join our team? Stop in and check us out! Ask to speak with Jen

 
12 Activities in Maine Your Kids Will Actually Want to Do This Summer
Kids enjoy a lot of things but for summertime fun, it all comes down to 5 groups; amusement/water parks, animals, sports, learning, and the beautiful outdoors. If you're looking for some serious family fun this summer, start checking these off your bucket list.
10 Maine and New Hampshire Spots You Have to Visit