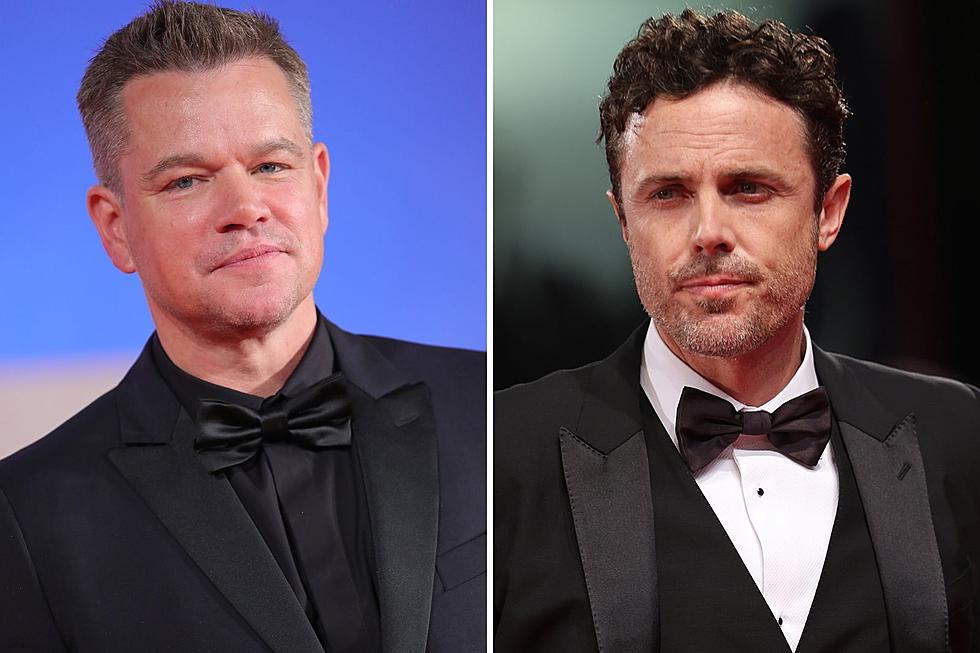 Matt Damon and Casey Affleck Spotted Filming New Movie in Boston
Vittorio Zunino Celotto via Getty Images
Does it ever really feel new that someone is filming a movie in Boston, Massachusetts? No, not really. I feel like something is always being filmed in the state. I mean last year, Zendaya was filming in the city and was spotted with her boyfriend, actor Tom Holland.
Well, Massachusetts natives Matt Damon and Casey Affleck (Ben Affleck's younger brother) were spotted today filming in the city.
The two actors are currently working on a new movie that is called "The Instigators" that is being filmed in multiple Boston locations, including a firehouse.
According to CBS News, the filming team actually brought fake snow to the set. It's finally spring, I don't know about you, but I don't want to think about snow anymore. I guess it is safe to say that the movie will not all take place in the spring, summer, or fall.
Of course, while they were filming at the firehouse today, all the firefighters stood outside to watch the filming, I mean wouldn't you do the same thing? You can see some of the filming at the firehouse below.
However, the firehouse was not the only filming location in the city today. They also filmed at a known Boston bakery, Bova's Bakery.
CBS News states that Bova's Bakery, nearly a 100 year old bakery, actually had to close their doors for a week for this filming.
Now, I remember the days that I went to Bova's almost weekly to get a piece of pizza and a cannoli at 2 am since I went to school in the city and the bakery is normally open 24/7. Well, I bet you can guess, but I really wish I was still there now to have the change to see them filming.
Unfortunately, I am not still there, and if you didn't make it into Boston to see Damon and Affleck filming today, do not stress, there's a clip of them in the North End at the bakery below.
According to CBS News, "The Instigators" is being made by Damon and Ben Affleck's production company, Artists Equity, and will be about "two thieves who go on the run with help from a therapist after a robbery goes bad."
12 Celebrities Spotted in Maine and New Hampshire in 2022
A number of celebrities made a trip to Maine and New Hampshire throughout 2022. Take a look to see which ones.
25 Celebrities Who Have Owned Homes In Maine
From Kittery to Islesboro, some of Hollywood's biggest names have owned homes in Maine. We explore the who and where.