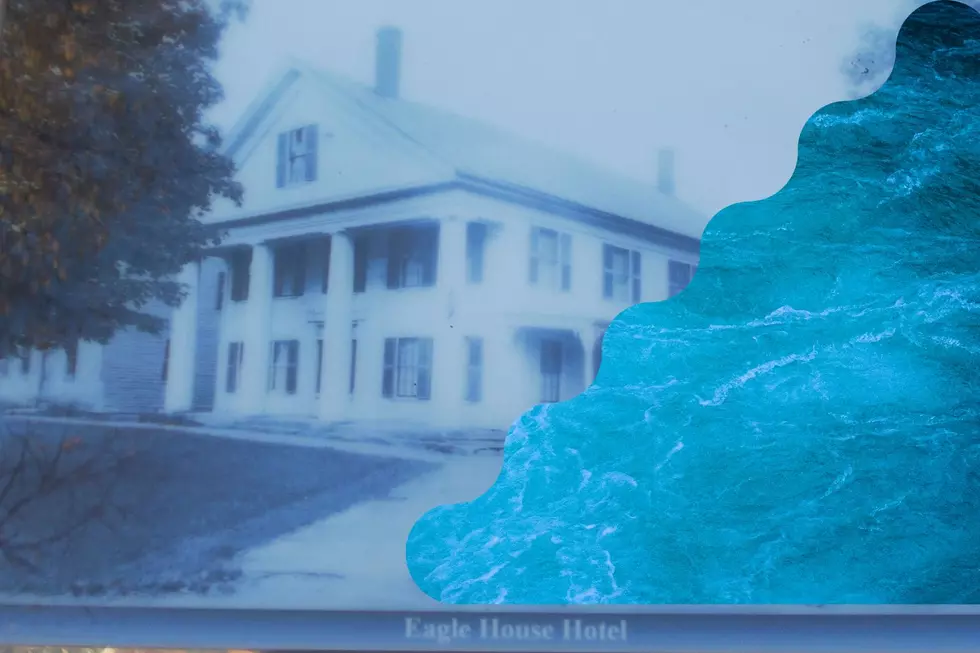 Massachusetts' Largest Lake Has 4 Ghost Towns Underneath It
quabbin reservoir via facebook
The Quabbin Reservoir is the largest lake in Massachusetts, but beneath the 82 acres of the Swift River Valley are a myriad of stories, some of which we will never know.
At the turn of the 20th century, four quiet towns mostly made of farmlands and forests were stripped of their state incorporation, and over 2,000 residents were forced to leave their homes and land, according to quabbinhouse.com.
The problem was that Boston was running out of water, and while this had been an ongoing problem, the Metropolitan District Water Supply Commission decided it needed a major plan to solve the Boston water problem.  According to mass.gov., The MDWSC chose a valley in the central part of the state to become a massive reservoir.  The only problem was that there were 4 thriving towns in the Swift River Valley.
The state paid for the land, but the folks in Enfield, Dana, Prescott, and Greenwich were required to move in 1938 so the land could be razed and flooded to provide clean water to a booming Boston.
Imagine being told in 1931 that you had to move from your town, and all of the deceased buried residents would be moved to new cemeteries as well.  Life was hard enough, but hearing that your town was to be submerged for a Boston water supply must have seemed incredulous.
Two massive dams were built between 1933-1938: the Windsor Dam and the Goodnough Dike.  In 1938, the four towns ceased to exist.
Dana Commons has a plaque, and one descendant has posted photos of what the town was like when her grandfather and his family lived in Dana, Massachusetts.
The Quabbin Reservoir is an engineering marvel for its time, and one of the world's largest unfiltered water sources in the world. We salute the families who respected the eminent domain mandate and sacrificed for the Boston communities.
Meanwhile, it's eerie to think about these ghost towns underwater now, but the Quabbin has many trails enjoyed by thousands each year, offering hiking, boating fishing, biking, snowshoeing, hunting, picnic areas, and serene views.  For all Quabbin Reservoir has to offer, check out mass.gov.
10 Safest Places to Live in Massachusetts
This Is the Largest Home in Massachusetts
The Searles Castle is the largest single-family home in Massachusetts, but it wasn't always a single residence. Wait til you read who owns it now and how big it is.