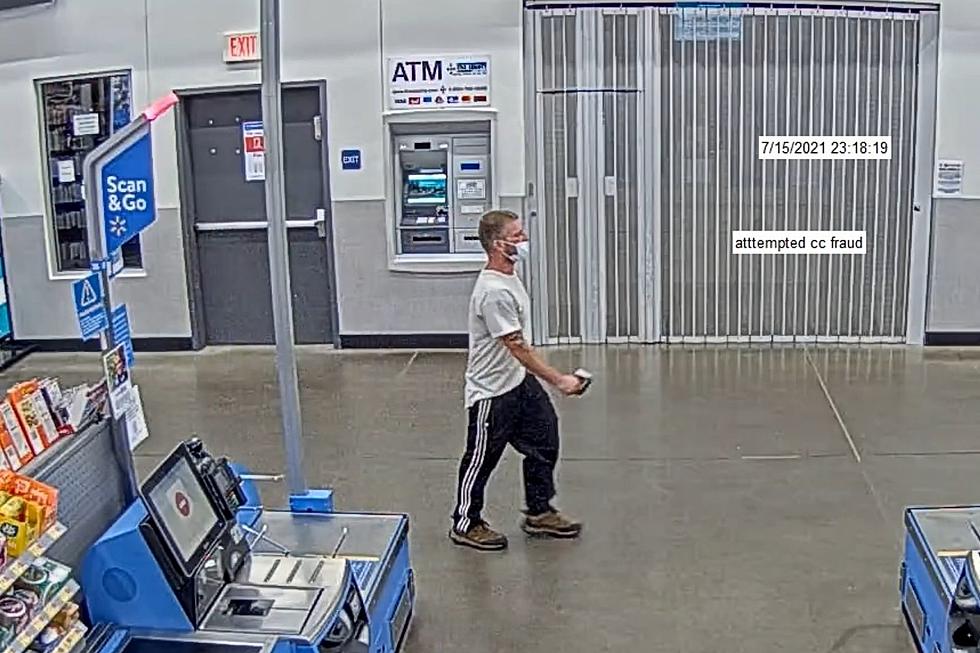 Maine State Police Looking For Help Identifying Two Suspects For Theft at Scarborough Walmart
Maine State Police via Facebook
The Maine State Police is asking for the public's help identifying two suspects who are part of an ongoing theft investigation. Police did not go into details on the theft, but one of the photos had text on it marking it as "attempted credit card fraud."
Police are looking for two males seen at the Scarbrough Walmart on July 15 around 11:15 p.m. One of the photos from a security camera shows a man wearing a white t-shirt, black sweat pants with stripes on the legs and a medical mask like those worn for the COVID-19 pandemic. He also appears to have a beard.
The photo of the other suspect is much closer and shows a man bald man with sunglasses on his head, a dark t-shirt and dark, long shorts. It looks like he's carrying deodorant and shampoo maybe? Hard to tell, but that's not important.
What is important is that you contact the Maine State Police if you recognize either of these men that were at the Scarbrough Walmart late on Thursday, July 15. You can contact Trooper DuBois at 207-624-7076 and leave a message with any info you have that can help them find these two.
The Worst Intersections in Maine
50 Most Popular Chain Restaurants in America
YouGov investigated the most popular dining brands in the country, and Stacker compiled the list to give readers context on the findings. Read on to look through America's vast and divergent variety of restaurants—maybe you'll even find a favorite or two.