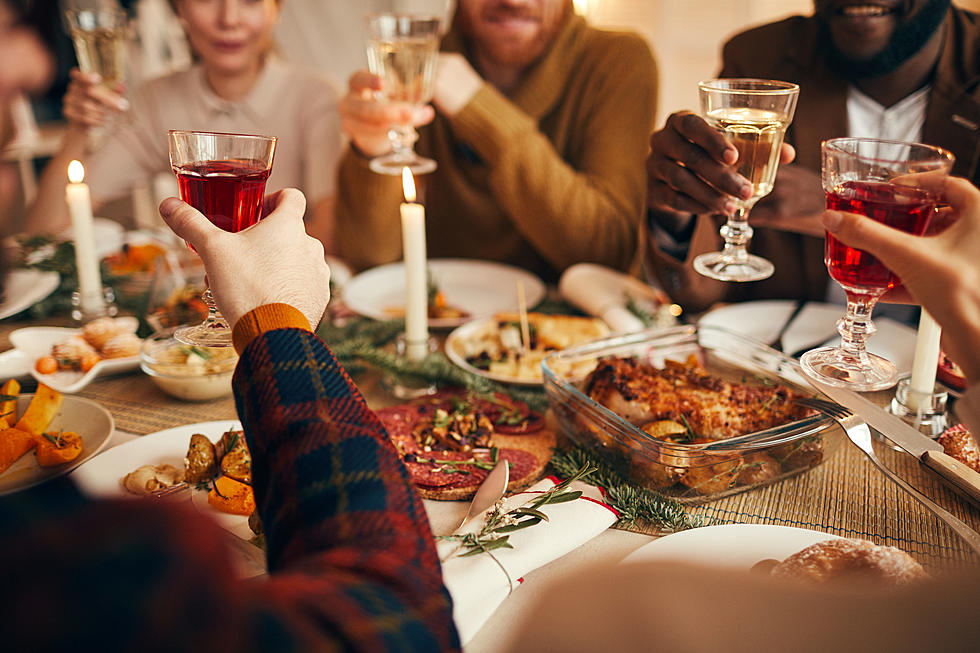 Maine's Biggest Recipe Swap and a Chance to Win Big for Your Christmas Dinner
Getty Images
The third time is the charm, right?
Townsquare Media and Hannaford have teamed up twice for Maine's Biggest Recipe Swap for Thanksgiving and holiday parties, and they are back for one final round.
It's time to dive in and celebrate all those great recipes for your Christmas and holiday dinners.
We know so many of our traditions revolve around delicious food during the holidays, and people love to brag and share their favorite recipes. How many times have you been to a holiday party or your relative's dinner and wanted to talk about the food?
What is in this dish? How did you make this? I can't get over how awesome this meal is!
It's time to celebrate, inspire, brag, and oh yes, share that killer recipe you know you would bring to a Christmas dinner, or maybe it's a Christmas dinner date.
Get the recipe to the video above right here.
If your recipe is selected, you'll not only get to share it with everyone, but you'll also win a Hanaford gift certificate!
Starting Monday, December 13, submit your name, number, email, town and your best holiday recipe in the form below. (If you submitted one either of the last two times but weren't picked, here's your chance to submit it again by filling out the new form. This is the last one for the year!)
From December 17 through December 23, we'll be selecting one recipe each weekday to highlight and win a $50 Hannaford gift card! All daily winners will also qualify for a $250 Hannaford gift card.
So let's see those amazing side dishes, main courses, or scrumptious dessert recipes just in time for all the Christmas and holiday dinners you'll be attending!
Bon appetit!
Contest ends December 23.
Maine's Biggest Recipe Swap
These are some killer recipes from Mainers perfect for the holidays. Take a look.
50 Famous Brands That No Longer Exist