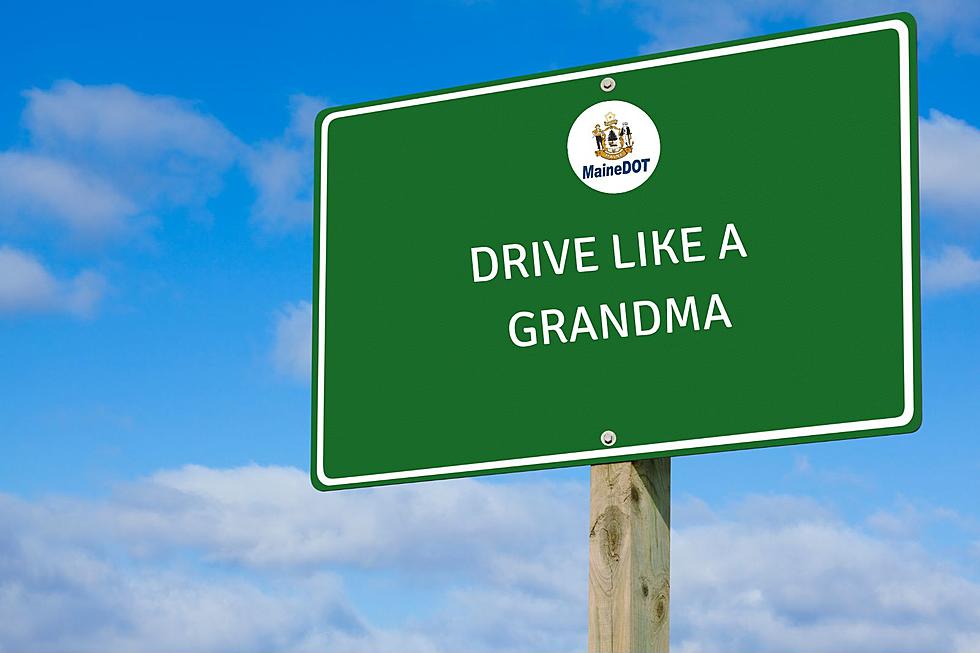 11 Maine Highway Messages Written by Kids Are as Hilarious as You'd Guess
Canva; Maine DOT via Facebook
The Maine Department of Transportation went to kids to see what signs they'd come up with.
I love reading the signs and seeing the clever things they write to see if they can get you to drive a little more safely. Slow down, don't drink, buckle up, don't text and drive are common messages. Sometimes they focus on what's happening in the world. Like when Tampa Bay played Kansas City back in the 2021 Super Bowl.
When Covid was raging in 2020, the Maine DOT was there with a good laugh around Halloween. Including how scary it is to NOT wear a mask.
Now they are asking kids to help come up with sayings for the highway signs and they've done a brilliant job. Most comments on the MaineDOT Facebook were in total support of using some or all of these! Which one is your favorite?
DRIVE LIKE A GRANDMA
Great advice. I would only add...on a Sunday morning.
PAY ATTENTION, OR GET DETENTION
Hmmm, may have been suggested by experience.
DON'T BE A PAIN / STAY IN YOUR LANE
Rhyming is key to a good road message.
LOOK OUT FOR MOOSE - THEY'RE ON THE LOOSE
I like this better than 'moose next 5 miles' any day.
DON'T POKE-GO TO JAIL, STAY OFF YOUR PHONE
This might be one of my favorite ones. Super clever!
SIT ON YOUR BOOTY AND HAVE EYES ON THE ROAD
I have a feeling like this was a punishment at one point. Maybe a 'Why don't you sit on your booty and have eyes on your homework!'
DON'T BE DRINKIN' BEER, BE WATCHIN' FOR DEER
From your lips to God's ears...
SAFE OR SORRY - IT'S YOUR CHOICE
As one Facebook comment suggested, '...this covers it all.'
HANDS ON THE WHEEL - TIK TOK CAN WAIT
Even kids recognize there's a time to put down Tik Tok and driving is most definitely one of them!
DRIVE, DON'T DIE / PLEASE AND THANK YOU
You can tell this kid has great manners. Hey, if you could drive and not die that would be great. Please and thank you.
YOUR SEATBELT IS NEVER GONNA GIVE YOU UP
This is it!!  A little Rick Roll to save your life!
I look forward to seeing these kid's suggestions MaineDOT!
LOOK: The 25 least expensive states to live in