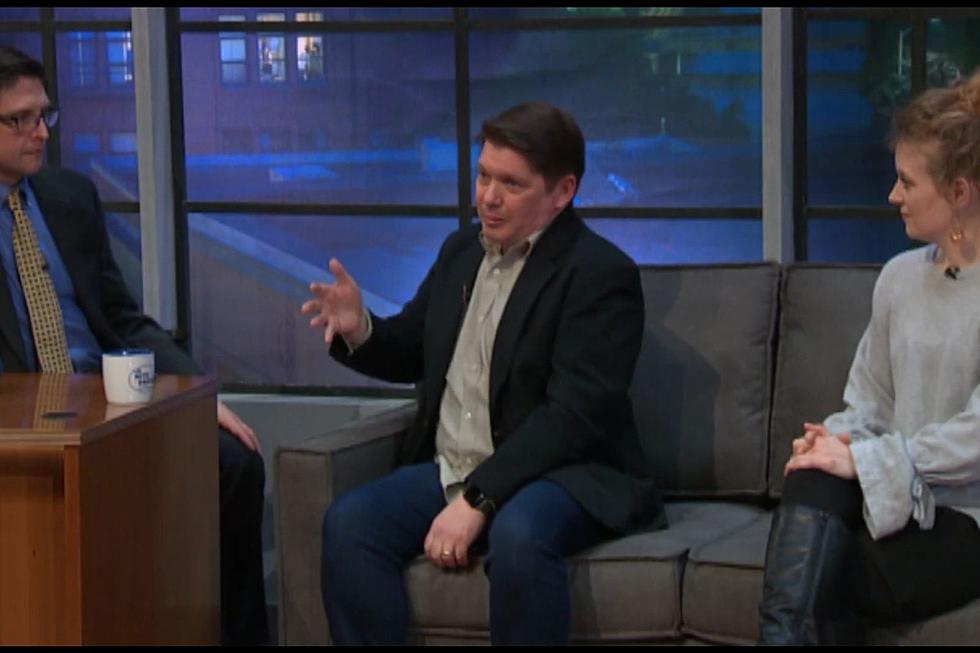 Maine Emmy Winner Scored 'The Queen's Gambit' in His Laundry Room in Windham
The Nite Show with Danny Cashman via YouTube
Lawrence Manchester is a music producer, mixer, and engineer from Maine who just recently won a Grammy for his work on recording Into The Woods in the Best Musical Theater Album category, his third Grammy.
According to Wikipedia, he's worked on Camila Cabello's broadcast sound for two Grammy performances, recorded a symphony orchestra for Martin Scorsese's The Departed, done tracking vocals with Beyoncé, "Slow Jamming The News" with President Obama, and is the mixer for The Tonight Show Starring Jimmy Fallon. And that's only a tiny sampling of the things he's done.
Manchester grew up in Windham, Maine but moved to New York City when his career really took off. When the COVID-19 pandemic hit, he did what a lot of us did and worked from home, coming back to Windham.
He also ran into the problem a lot of us did while we worked from home. Where am I going to work in the house?
Manchester was recently on The Nite Show with Danny Cashman, a locally produced talk show in Bangor that is broadcast throughout the state Saturday nights.
Danny brought up Manchester's Emmy win for audio mixing of the score for The Queen's Gambit on Netflix in 2021, asking where he did that work and it was right here in Maine in a rather odd place.
Let's hope no one needed to do laundry while he was mixing.
You can catch The Nite Show with Danny Cashman on Saturday nights on Fox 23 at 10:30 p.m., on WABI at 11:30 p.m., and on CBS 13 at 1 a.m.
10 Maine Towns Out-of-Staters Can't Pronounce Correctly
13 Movies Filmed in Maine
Maine is not new to Hollywood. Many movies have been filmed in Maine since 1956.