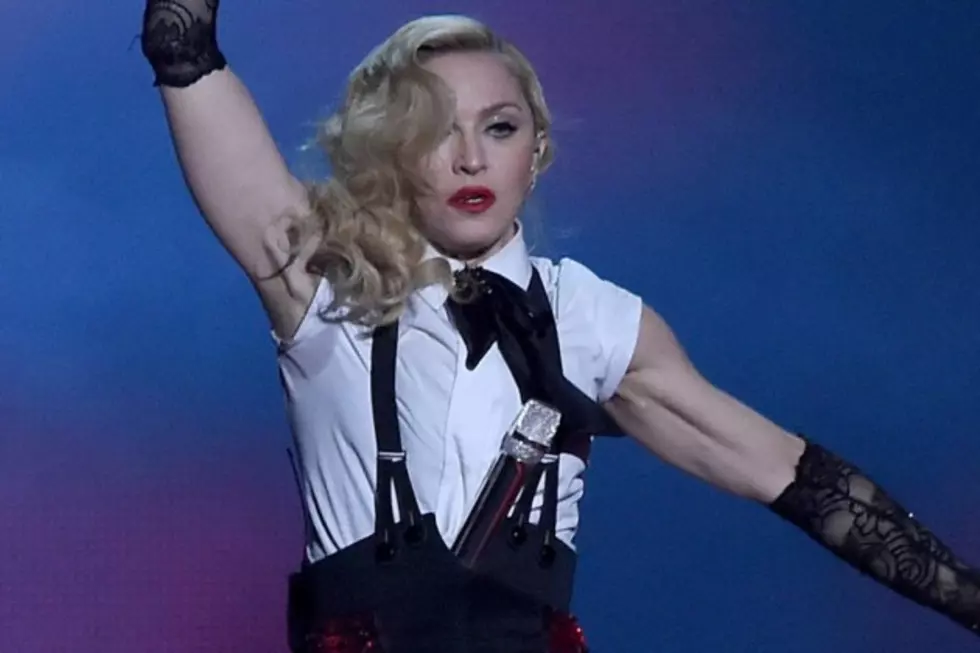 Madonna Reveals She Was Injured by 2015 BRIT Awards Fall
Gareth Cattermole, Getty Images
It was the fall seen around the world: As Madonna graced the 2015 BRIT Awards stage for the first time in 20 years, two of her dancers pulled too hard on her cape, sending the iconic singer tumbling down the stairs and injuring herself before quickly brushing it off and continuing on with the performance.
The Material Girl recently revealed that when she went down, she went down hard.
"I had a little bit of a whiplash and I smacked the back of my head," she explained on The Jonathan Ross Show (quote via Yahoo! News). "So there was a man standing over me with a flashlight until about 3AM, making sure I was still conscious."
Madonna's fall was basically caused by the mother of all wardrobe malfunctions, she revealed.
When her flowing Armani cape wouldn't come undone -- like it was supposed to -- "my two lovely Japanese dancers basically strangled me off the stage," she joked.
"Everyone was worried my cape would slide off, so they tied it really tight around my neck. I got to the top of the stairs and I pulled the silky string, and it wouldn't come undone," she explained (quote via BBC News). "I had two choices: I could either be strangled or fall, and I chose to fall."
Only Madonna can fall like a boss, sustain injuries and still get right back up and nail the performance. And in all seriousness, we hope she's feeling better! That tumble had to have hurt.
See Madonna's fall in the Vine below.
See Madonna + More Celebs' Craziest Stage Costumes