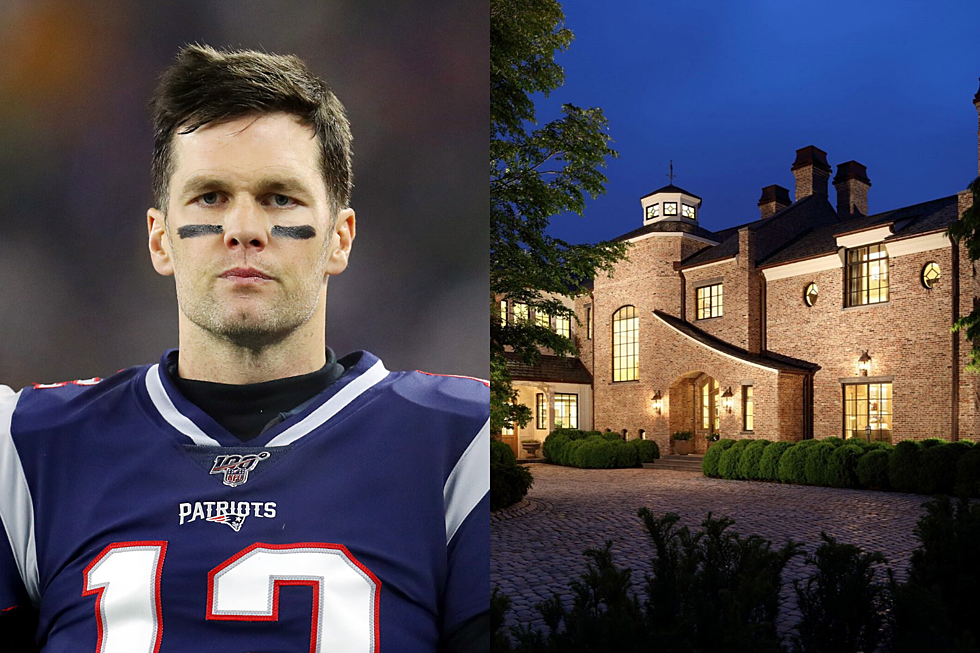 Look Inside Tom Brady's Massachusetts Home That's Still for Sale at $33.9 Million
Maddie Meyer/Getty Images; Gibson Sotheby's International Realty
Tom Brady, the longstanding quarterback of the New England Patriots who helped his team to six Super Bowl wins, just became a free agent, and what the future holds for the star player has been up for debate after the tough wild card loss on Saturday.
And Brady putting up his Massachusetts home for sale back in August 2019 certainly didn't help quell those rumors back then.
As of early January 2020, just a few days into Brady's free agency, the Brookline, Massachusetts, home is still up for sale at $33.9 million.
But there were plenty of reasons why he might want to have listed his home that didn't involve him leaving the Pats, right? Like, he could wind up getting a spot in a different New England location, right?
Funnily enough, he was even asked in November about a rumor that he and his wife, Gisele Bundchen, had purchased a home in Connecticut, according to NECN, but that remains a rumor as there has been nothing official about it.
Still, with no deal set in place for Brady yet and the house still on the market, the theories and questions surrounding the quarterback's plans will continue to be discussed.
Until then, you can take a peak into the Brady-Bundchen home below.
The listing on Gibson Sotheby's International Realty points out that the custom-built family home has five bedrooms, a stoned carport and circular driveway that can hold up to 20 vehicles, and plenty of luxurious rooms from the kitchen to the living room.
There's even a barn-inspired guest house that your friends could stay in after you all hang out to watch the football game on Sunday.
That's not to mention the house is situated on 5 acres and right next to a golf course.
Oh, and if you forget, it belongs to the GOAT: Tom Brady.