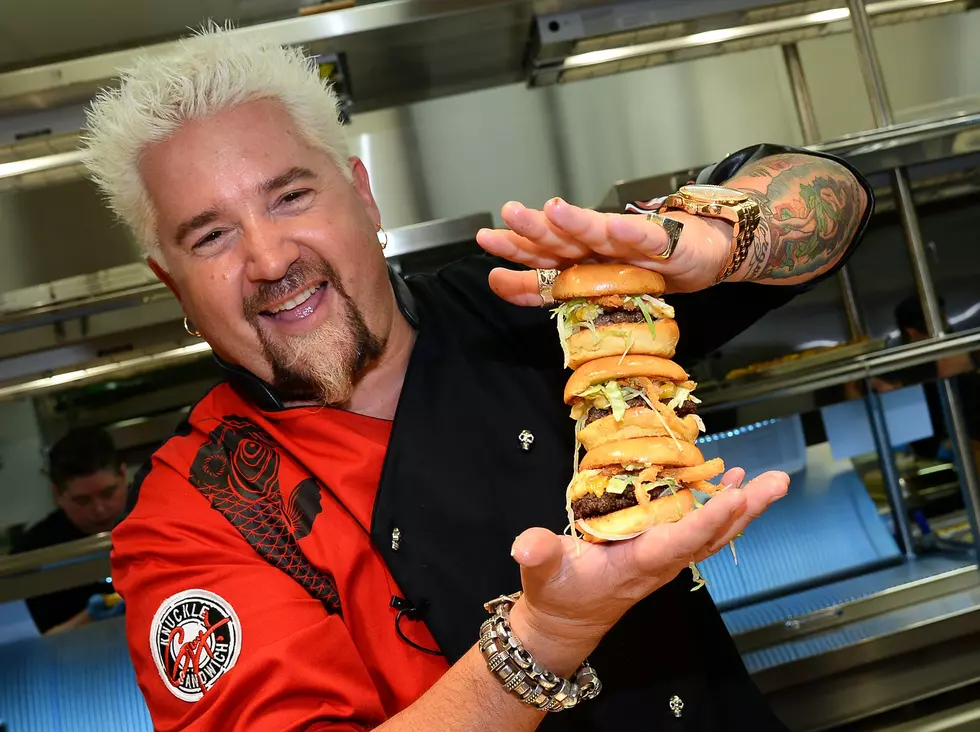 Local New Hampshire Chef and Owner Makes His Return to Food Network
Ethan Miller
I mean, at this point, shouldn't Bobby just become a co-host with Guy Fieri? Or at least have some kind of Guy Fieri-spinoff? Or at least be a judge on Guy's Grocery Games?
In all seriousness, though, it's great to see good things happen to great people. Bobby Marcotte is such a good dude, and I feel like I've mentioned that before so it comes off like I'm super fangirling or have a man-crush, but seriously. We all know someone who has reached success in some form, and they may be not so humble about it and it changes their whole demeanor in a negative way.
I've met Bobby only once, but man did he leave an impression. It could be because he went to high school with my cousin, so I feel like we automatically have some kind of connection like that, but it's just SO cool to sit back and see such a humble, hard-working, solid human being get so much well-deserved recognition.
Bobby has been on the Food Network probably about a handful of times now, and more specifically, featured on Guy Fieri shows. He first appeared on Diners, Drive-Ins, and Dives back in 2016 when Tuckaway Tavern & Butchery in Raymond was highlighted. Shortly after that, he was featured on Guy's Grocery Games: Diners, Drive-Ins, and Dives Tournament twice, winning BOTH times. And this past May, he was on Diners, Drive-Ins, and Dives once again, but this time for his other restaurant, hop + grind in Durham.
On January 20, Bobby makes his triumphant return to Guy's Grocery Games, this time with a "Takeout Edition" that was actually filmed AT Tuckaway!
And it's really no surprise, either. You can tell the huge respect that Bobby has for Guy, and vice versa, especially because of all the work Guy has done for "the little guys" since the start of the pandemic. I had mentioned a few weeks back the plea that Bobby had for all of us to not just "share" or "like" posts from our "little guy" restaurants trying to fight the good fight and stay in business during this wonky time, but ACTUALLY support them. So with them having the same philosophy as far as wanting all of the local restaurants to survive this, it's no surprise that between that and his flat out talent, Bobby would make a return.
You can catch Bobby on Guy's Grocery Games: Takeout Edition next Wednesday night, January 20, at 9p on the Food Network! You're on your home turf now, Bobby -- blow 'em all away, brother!
These 10 NH Restaurants Deserve Your Attention