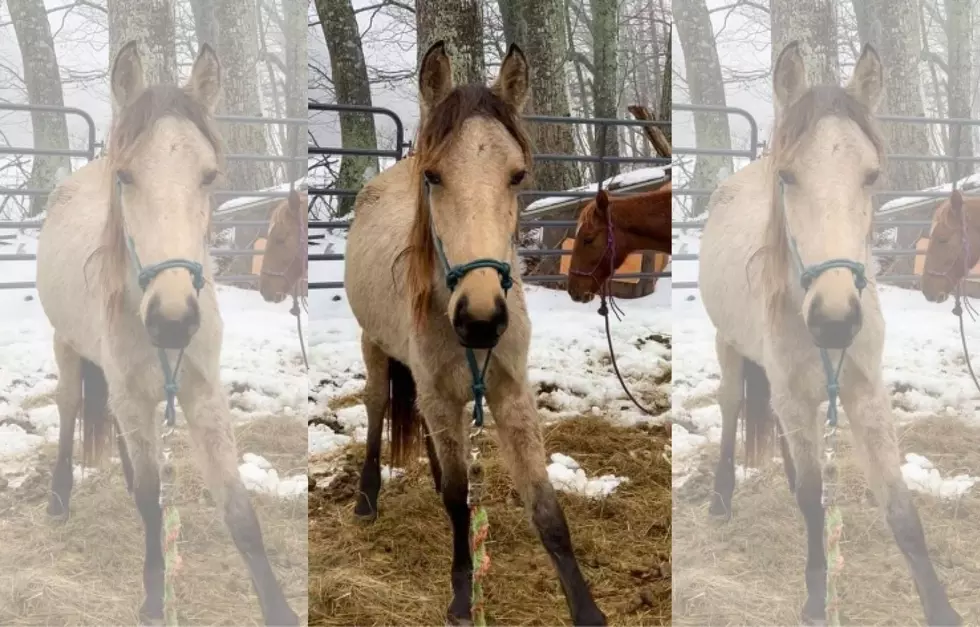 Keep Your Eyes Out For Runaway Horse in Southern Maine
Maine State Society for the Protection of Animals via Facebook
Whenever a pet goes missing it's absolutely heartbreaking to the owner. Especially when the animal is young and skittish. Sadly one Southern Maine family has been dealing with this nightmare with their young beloved horse.
Southern Mainers are being asked to keep their eyes out for a young colt who got loose on Sunday the 17th.
The young horse is believed to be around the Mousam Trails outside of the Sanford area. The colt is only 6 months old and escaped after being unloaded from a trailer according to a Facebook post from the Maine State Society for the Protection of Animals.
According to the comments of the post, people have been joining in the searching efforts walking the trails on foot and riding on horseback looking for the young colt.
It is advised that if you spot the horse, do not approach, rather call the owner Jessica at 207-423-9462. We wish all the best for the colt and his humans.
Enter your number to get our free mobile app
Check out these 50 fascinating facts about dogs: