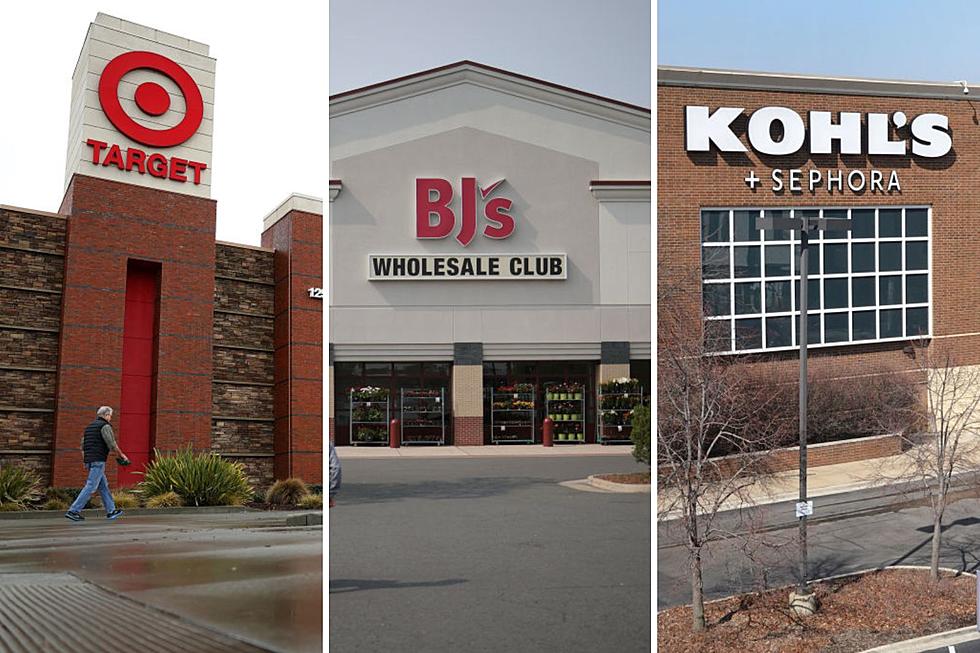 These Are the Best Black Friday Discounts at Major Retail Stores in New England
Getty Images, Canva
The biggest shopping day of the year is right around the corner: Black Friday!
When shopping for the holidays, I always like to remind people (myself included) to SHOP LOCAL. We must support our mom-and-pop shops in the community.
That said, you often need to shop at a big retail store to get that specific item your kid or spouse requested, and that is okay.
I have found the best Black Friday deals in New England at various major retail stores.
Below is the average discount at 10 major retailers, according to a WalletHub article.
Best Black Friday Retailers (Avg. Discount)
1. JCPenney (59.12%)
6. BJ's (30.11%)
2. Macy's (58.19%)
7. Best Buy (29.78%)
3. Belk (54.76%)
8. Amazon (28.48%)
4. Kohl's (48.81%)
9. Walmart (26.88%)
5. Target (32.70%)
10. Dell (25.79%)
Some of these big retail stores also have specific deals. Below, near the bottom of this article, is a visual representation of the biggest items on sale at each retail store.
But here are some of the biggest savings, according to WalletHub.
JCPenny: Diamond rings, appliances, and more:
JCPenney is the best place to shop on Black Friday because it offers an average discount of 59.1%. This is the fifth time JCPenney has earned the top spot in this report since 2014.... If you're ready to propose to that special someone, you can get a $6,249.98 diamond engagement ring for just $1,666.65. In addition to significant markdowns on jewelry and apparel, JCPenney has great deals on appliances, offering savings of 59.5% on average.
Macy's: Jewelry and Clothing:
Macy's has the second-best Black Friday discounts this year, saving you an average of 58.2% and as much as 85% on certain items. The store's best deals by far are on jewelry, which will be 65.9% off, on average. Macy's is also known for its clothing selection, and that's the second-best product category for Macy's Black Friday discounts, with items marked down by an average of 52.6%.
BJ's and Target: Furniture 
Kohl's and Best Buy: Computers and Phones.
See all of the best deals in visual form, and how much you could save at each retail store below:
Source: WalletHub
Shop Local at These 20 New Hampshire Small Businesses This Holiday Season
Gallery Credit: Megan
Here Are 50 Stores, Restaurants Mainers Want at the Maine Mall
It's a wishlist for Mainers, by Mainers, of spots we'd love to see pop up at the Maine Mall sooner than later.
Gallery Credit: Jadd