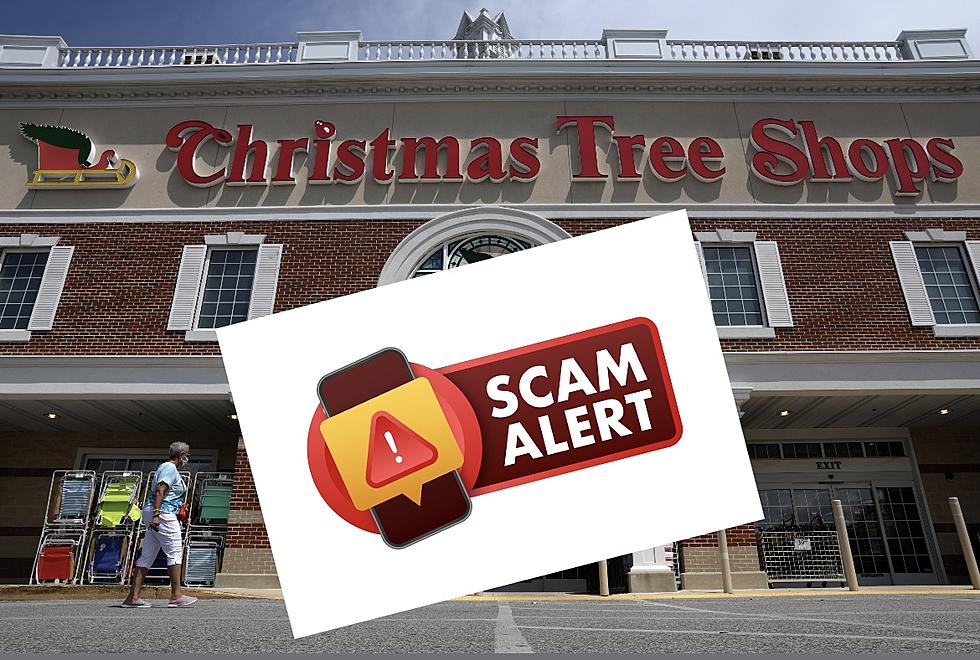 New Englanders Should Beware of Christmas Tree Shops Scammers & Impersonators
Photo Credits: Getty Images
Don't you just love a bargain? Well guess what, Jack: other people love scams. And that's been yet another unfortunate offshoot of the closure of The Christmas Tree Shops in New England.
Most of the chain's stores close this weekend. And while many loved the Shops for the experience, others do just crave the discount. So, they'll just go online and order their bargains that way.
Just one problem, Jill: the Christmas Tree Shops doesn't sell items online. So if you find yourself a sweet deal – especially after the in-person Shops are gone – you've been had.
In a statement to Boston's CBS 4, the Christmas Tree Shops said:
"Christmas Tree Shops does not sell online. There are several websites and Facebook pages claiming to be us. Please make sure you're on our official website and Facebook page before providing any personal information."
Sadly, this isn't the first time New Englanders have been taken for a ride by a beloved retailer. Just this year, we were taken on a still unexplained ride by the ghost of a beloved chain.
It actually started around the holidays, when Ames announced it would be returning in select locations. Upon closer inspection, though, we shoppers were left with more questions than answers.
But then, "Ames" gave us some answers, which were oddly and amazingly specific. Then, there were more "delays," and things finally went off the rails when "Ames" had a social media breakdown.
The Christmas Tree Shops were famous not just for said bargains, but for the enthusiasm of its customers. In fact, that's what inspired the chain's iconic television commercials.
13 Stores That Could Replace Christmas Tree Shops in Portsmouth
Calling All Bookworms: 18 of the Best Bookstores in New England