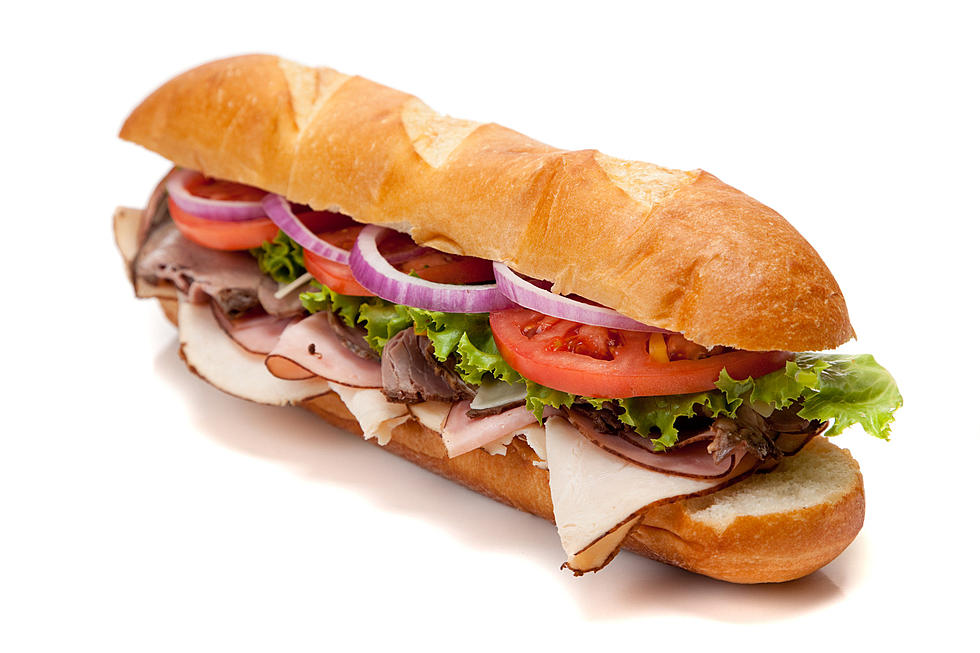 Big Fan Of Subway? You Can Thank Maine's Most Iconic Sandwich
miflippo
You can take one look at my big, fat, gut and know I love a good sandwich.
Growing up in Bangor, which has arguably the 2nd most famous sandwich in all of Maine...the Coffee Pot, I feel like I may have some insight as to what makes a delicious sando. First and foremost, if you want a plain old sandwich that lives between two slices of boring white bread, stay home. We're talking about Maine's most famous footlongs.
I think we have it pretty good in Maine. You can find a decent Italian sandwich in a lot of places. But if we're getting serious, in Maine you're either talking about the Coffee Pot sandwich in the Bangor area, or... Amato's. Having been around more years than any of us have been alive, Amato's knows a thing or two about stuffing your face.
But it turns out, Subway wouldn't exist without Amato's.
Despite being a household name at this point, the iconic Subway sandwich empire wouldn't be here if Amato's never existed. Peter Buck, who was a physicist from Maine loaned $1000 to a young friend who was looking to find a way to pay for college. So he loaned Fred DeLuca the money to start a business, and eventually, we know how that story turned out.
Buck, as he was loaning the money to DeLuca, remembered a sandwich shop near where he grew up called Amato's. He became business partners with DeLuca and they began to make the famous footlong sandwiches we've become so familiar with. From their humble beginnings, they went on to form the Subway chain as we know it today.
The two sandwiches aren't really a lot alike.
These days, you'd be hard pressed to see the influence of Amato's, beyond the shape of the sandwich. There's not a lot about most Subway sandwiches that would make you think you're having a Maine-style Italian. And that's ok. Subway has to satisfy a much broader palate than Amato's. We Mainers are steeped in tradition and don't like things to be messed with.
For instance, full-circle back to Bangor's star sandwich, the Coffee Pot. When the original location closed some years ago, people have tried to emulate the famous lunch with limited success. Not to say they aren't delicious, but diehard Coffee Pot fans will definitely share their opinion on the state of the beloved sandwich.
Hopefully, the Amato's Italian never changes. Some argue it's the bread. Some argue it's the pickles. But whatever it is that makes the Amato's sandwich so special... Don't mess with it... Signed, Everyone in Maine.
Let's see where Subway falls on this list...
50 Most Popular Chain Restaurants in America
YouGov investigated the most popular dining brands in the country, and Stacker compiled the list to give readers context on the findings. Read on to look through America's vast and divergent variety of restaurants—maybe you'll even find a favorite or two.
Gallery Credit: Paul Feinstein
LOOK: See the Most Famous Musician Born the Same Year As You
Stacker
identified musicians born in every year from 1920 to 2003 and determined the most famous born the same year as you.
Gallery Credit: Stacker
LOOK: 50 cozy towns to visit this winter
Stacker
created a list of 50 cozy American towns to visit each winter. Towns were selected based on visitor opinions, ratings from nationwide publications, and tourist attractions.
Gallery Credit: Laura Ratliff