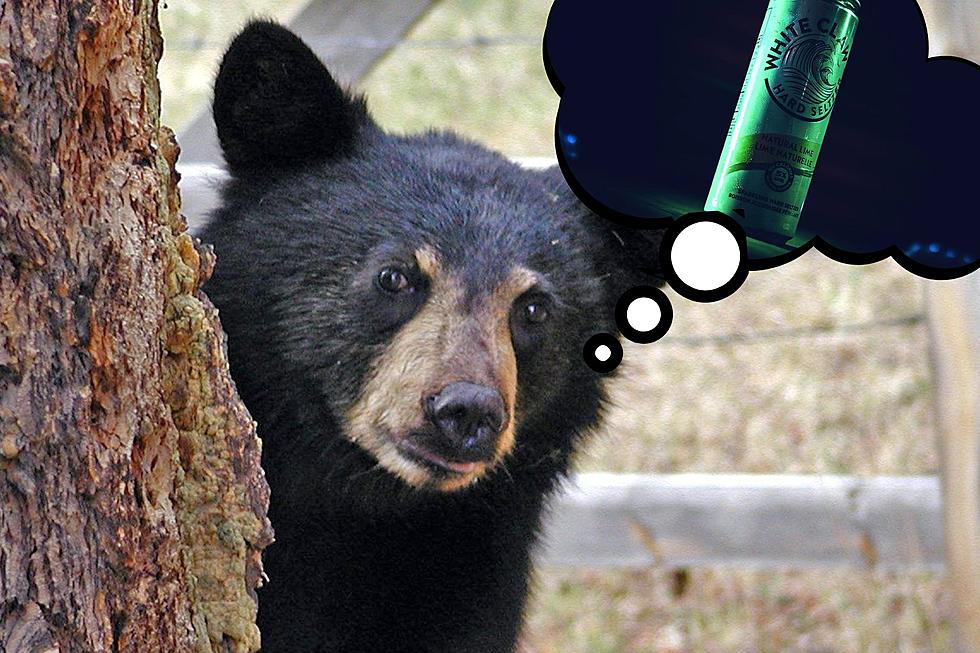 Three-Legged Bear Bursts Into House, Steals White Claw Seltzer
Canva/Unsplash
This almost sounds like the start of a bad joke: A three-legged bear breaks into a house to raid the fridge.
No one was laughing, though, after a bear did just that at a home in Lake Mary, Fla. last week.
The Bear Drank Two White Claws After Breaking In
According to WESH in Orlando, locals in the area are familiar with the bear who they call "Tripod" due to his missing leg.
The TV station reported the homeowner was alerted to the break-in thanks to a security camera notification. By that time, Tripod was already continuing his mission inside the home.
In a video shared by WESH, 13-year-old Joseph Diglio can be seen taking cover behind furniture while Tripod makes his way into the home's lanai.
Diglio pressed record and captured video of Tripod looking for a refreshment.
"Look, he just opened the door," Diglio can be heard on the video while recording from a safe distance, "He's about to take the beer. He's about to take the beer."
Tripod helped himself to a pair of White Claw hard seltzers. WESH's reporting team has confirmed the bear sampled both mango and strawberry flavors.
Not The First Time Tripod Has Been Caught On Camera
Tripod has been in the area long enough that most residents know his name by now. A report from WFTV said Tripod has been spotted by residents dating clear back to 2019.
A video shared by WFTV in early 2022 shows the bear rummaging through garbage that had been left in front of homes.
No word on what he had to drink in this video.
See Inside Jimmy Buffett's Staggering $6.9 Million Palm Beach Mansion
Jimmy Buffett
sure knew how to live the good life. His former 3-bedroom, 3.5-bathroom, 4,039-square-foot mansion in the exclusive Eden Properties neighborhood in Palm Beach is exactly the kind of laid-back home you'd expect the superstar to relax in when he was off the road.
The interior centers around a combined dining and living room with eye-popping vaulted ceilings topped off by skylights, while a massive wall of mahogany-framed sliding glass doors looks out over the pool area outside. The kitchen is decorated in gleaming white, and each of the bedrooms has its own attached bathroom, while the massive master suite also has sliding glass doors that open to both the pool and a bathroom that looks like it belongs in a high-end resort.
The exterior of the house is just as striking, centered around a sparkling pool of deep cobalt blue. The pool area features plenty of lounging, and a loggia just outside the living room offers open-air dining. There are lush gardens, brick paths that walk through elaborate pergolas and a fountain. The property also features a two-car garage with a guest suite overhead, and it offers deeded access to the beach nearby.
LOOK: Must-do activities at every national park
Stacker
lists the must-do activities at every national park ranked by the annual number of visitors.