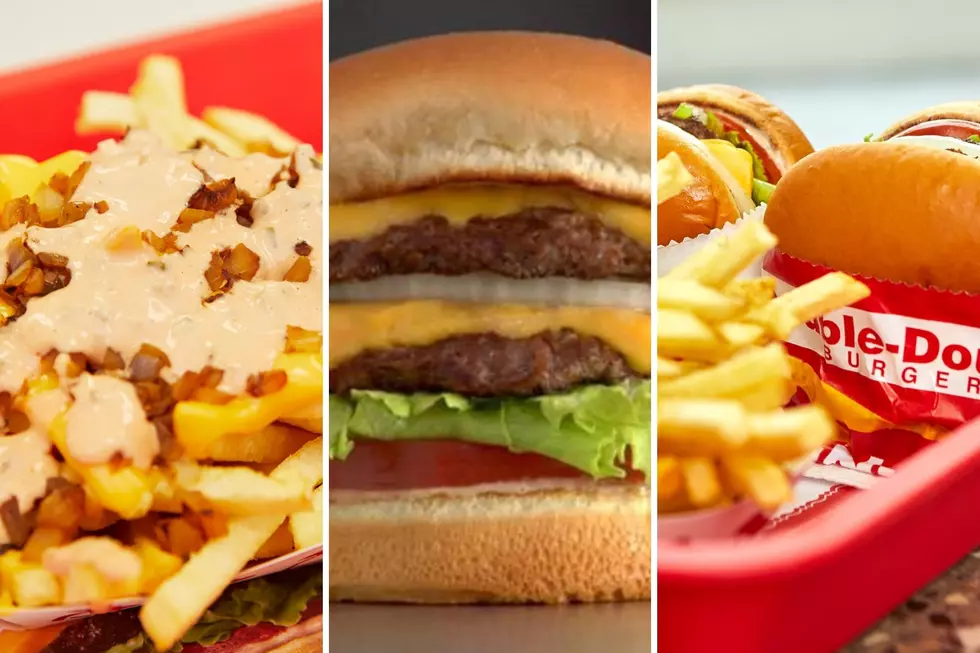 Here's When the Famous, Mouthwatering In-N-Out Burger Chain Will Come to Boston
In-N-Out via Facebook
Oh please, please, PLEASE come to New England!  In-N-Out is not just one of the most famously delicious, popular burger chains in the country, but also among the pickiest when it comes to opening its phenomenally incredible fast food chains.  YUM, I love!
If you've had an In-N-Out, then you know what I'm talking about.  Very rarely have I heard someone say they're not that great, and I have yet to hear someone place In-N-Out outside of their top three best burgers EVER.
This place and Shake Shack are those ever-elusive burger joints you've either heard of but never had the opportunity to grace your taste buds with, or have already been there, done that, and want to do it again, but can't because they're few and far between in New England.  According to In-N-Out, which originated in the Los Angeles area nearly 75 years ago, the chain only has around 335 locations in California, Nevada, Arizona, Utah, Idaho, Texas, Oregon, and Colorado.
UGH!
For a burger joint that isn't anywhere near the northeast yet is still known of by virtually everyone, that's saying something. So, I was super excited when I saw on OnlyBos that there may be a Massachusetts location coming to the Boston area. HOWEVER, there's a catch.
In-N-Out doesn't freeze, microwave, or pre-package, so they will only open a store in the Boston area, or anywhere in New England for that matter, if there's a hamburger patty-making factory within 300 miles of the restaurant.  So, there you have it.  In-N-Out told OnlyinBos that they're on board if or when that happens.
Okay, who has a patty-making factory connection? Anyone?
The Best Onscreen Portrayals Of Real-Life People
These actors pulled off incredible transformations to play real-life figures from history.
The Best Movies Based On Toys
Although they're sometimes associated with craven financial motives, there have been some really good movies based on children's toys.