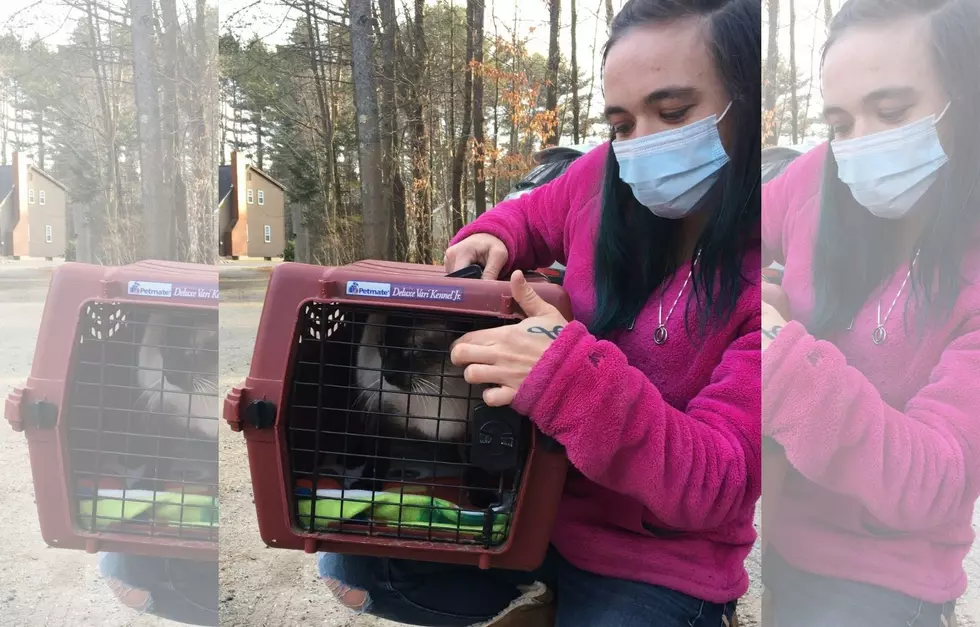 Incredible Happy Ending for a Senior Shelter Cat in Maine
Midcoast Humane via Facebook
It's so heartbreaking to animals come and go from shelters and unable to find a long-term home and family to care for them.
For the last 5 years Oldest, a senior cat, has been in and out of Midcoast Humane. After so many years and so many families, it's easy to wonder if a furry friend will ever find a long-term family.
Finally, Oldest found the perfect home. One that will love and adore him as he deserves. But here's the kicker, this family was Oldest's original home. Back before he first showed up at Midcoast Humane in 2015.
Oh, and as it turns out, his name is actually Moose!
His owner was devastated when he went missing years ago. She looked and looked but no such luck finding him.
Then while scanning Midcoast Humane's adoption page she couldn't believe her eyes, it was Moose! After all these years. She contacted the shelter and picked him up on New Years Day.
Congratulations to Moose and his person. Here's to a great 2021 together!
Enter your number to get our free mobile app
OH NO WE DIDN'T: 12 Photos That Prove That Alpacas Are Cuter Than Llamas