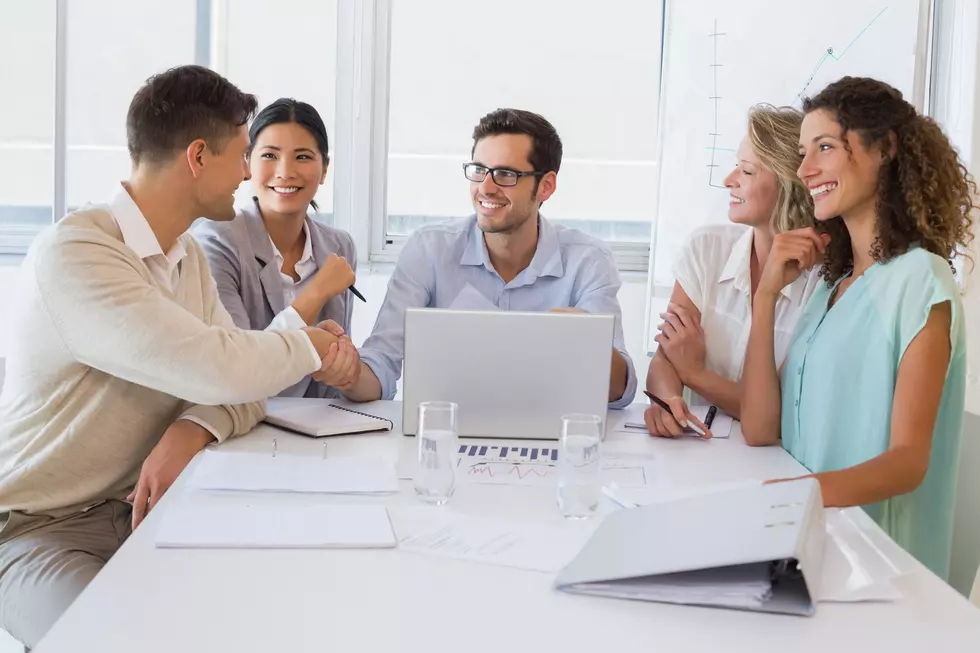 Help Local Families In Need With The HOM Workplace Of The Week
ThinkStock
94.9 HOM is helping those in need in our local communities, and at the same time, recognizing YOUR workplace. It's the HOM Workplace of the Week!
We know you and your co-workers are hardworking and dedicated. So we'd like to honor your workplace all week long…on the air, and online. How cool would it be to hear us talk about how great you and your friends at work are, on the radio?
Plus, your workplace will do a good deed along the way! We'll ask you and your co-workers to collect non-perishable food donations. Then at the end of the week, we'll pick them up and bring them to your local food pantry.
To enter your workplace, just fill out the entry form below. If your workplace is chosen, we'll be in touch with more details on the next steps. It's the HOM Workplace of the Week, from Northern New England's favorite at work station – 94.9 HOM!