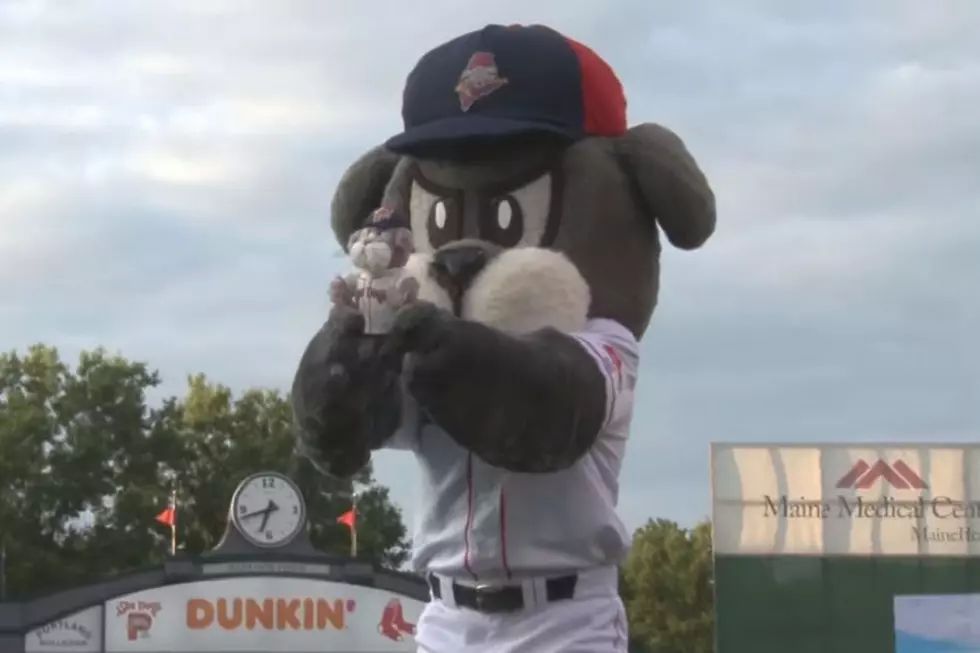 Have Slugger Deliver a Memorable Valentine to Your Loved One
Slugger the Sea Dog via Twitter
Looking for a unique gift for your baseball-loving significant other or child this Valentine's Day? Well, look no further than the Portland Sea Dogs!
Every Mainer knows that Slugger the Sea Dog is the most beloved and iconic mascot around. He'll be making the rounds throughout the greater Portland area on Valentine's Day delivering some Valentine's Day love.
For just $100 Slugger himself will personally show up at your loved one's home, school, or workplace with a gift package they will never forget; a dozen red roses, a Sea Dogs hat, and 2 Reserved Seat tickets to SIX home games, including opening day!
Picture it, you could win Mom/Dad of the year having Slugger deliver to your kid's school. Or, imagine your girlfriend or boyfriend's reaction having Slugger show up at their place of work!
Since Slugger can only do so much in one day, the delivery radius is limited to 30-miles from Portland between 9 am and 5 pm. Slugger also can't accommodate specific time requests as he'll have to be strategic in his travels to do as many deliveries as possible.
Interested? Call the Sea Dogs at 207-874-9300 or shoot an email to tim@seadogs.com.