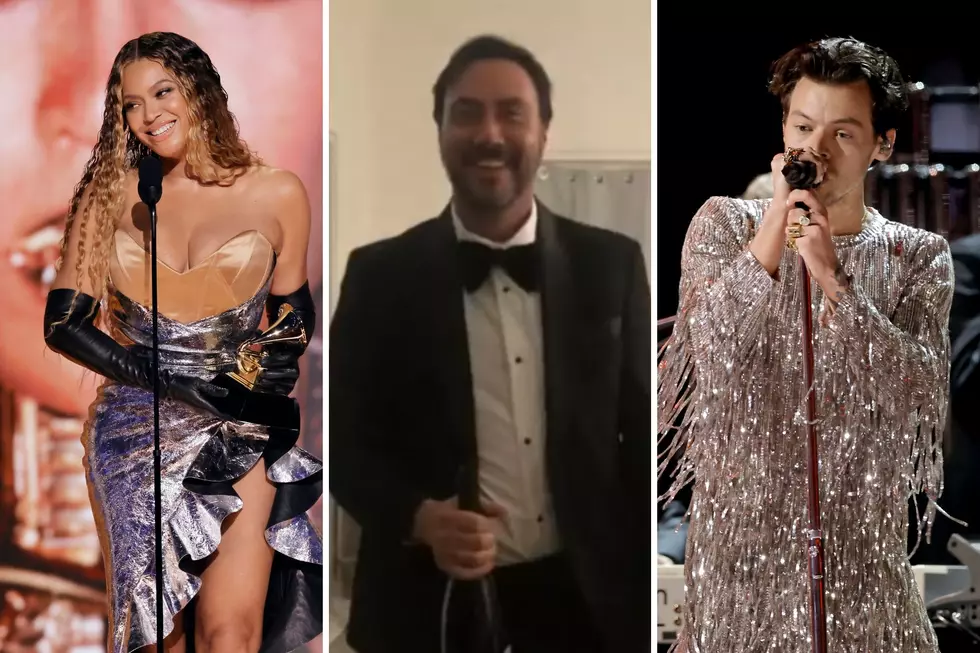 Harry Styles, Beyonce, and Maine Dominated the 2023 GRAMMY Awards
Getty Images / Dave Gutter via Instagram
Stop and think about how cool that headline is for a second. And sure, I'm partial because I wrote it, but stroking my ego aside, seriously, look at it.
Harry Styles. Easily one of (if not, THE) best performers in the world right now. Beyonce. The QUEEN. Just announced a world tour that people are already going insane about and tickets haven't even gone on sale yet.
Both A-list superstars. Both GRAMMY winners last night. And both mentioned in the same headline as Maine. How cool is that?
2023 GRAMMY Awards
The GRAMMY Awards were on last night. And here's the thing -- you may not have known and you may not have cared since the broadcasting of awards shows has taken a serious dip in popularity for a while now.
But last night was a damn good reason for Mainers to care about the GRAMMY Awards again, because three of our own walked on the GRAMMYs stage, were given an award, and walked off as winners.
Amy Allen
The most musically known Mainer has to be Amy Allen, whose name has been synonymous with music greatness for a while. And the proof is in the fact that Harry Styles scored a couple of GRAMMY wins last night for Best Pop Vocal Album and Album of the Year.
What does that have to do with Amy? She actually contributed to Harry's album, Harry's House, which means when the album won, she did too. Add that to the fact that she was also nominated for Songwriter of the Year last night, a brand new category. She didn't win, but clearly she felt the need to give everyone else a chance to win, ya know?
Bob Ludwig
Also no stranger to the musical limelight -- Mainer Bob Ludwig. Actually, Bob is no stranger to GRAMMY wins at all, since according to the Portland Press Herald, his win last night in the Best Historical Album category for working on the 20th anniversary of Wilco's Yankee Hotel Foxtrot was his 13th GRAMMY win.
Dave Gutter
And possibly the coolest win of the night goes to Dave Gutter. According to FOX 23, Dave is a well-known musician with the Rustic Overtones and scored his first GRAMMY win last night for co-writing the song Stompin' Ground for Aaron Neville that actually won in the Best American Roots Performance category.
But the part that makes it maybe the coolest Maine win of the night? Dave brought his 16-year-old daughter Kani with him, who not only got to walk the red carpet with her Dad, but also got to watch him collect a freakin' GRAMMY award.
The weather in Maine for most of the weekend may have been arctic and subzero, but clearly Maine was absolute fire last night at "music's biggest night."
25 Celebrities Who Have Owned Homes In Maine
From Kittery to Islesboro, some of Hollywood's biggest names have owned homes in Maine. We explore the who and where.