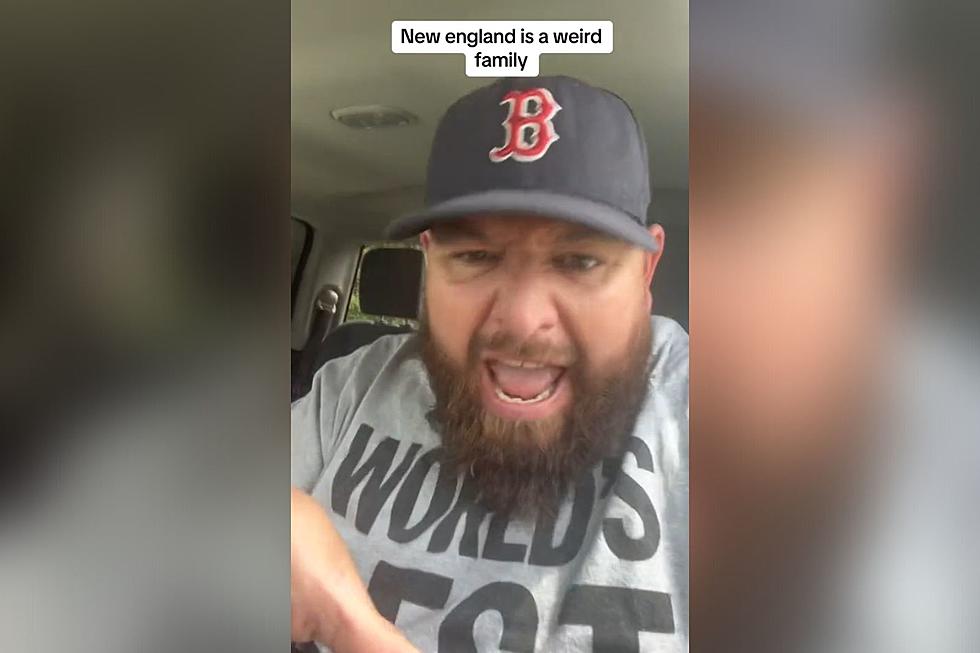 Guy on TikTok Breaks Down New England States Like a Dysfunctional Family
jsilly66orginal via TikTok
The six states of New England are like a dysfunctional family. Maine, Vermont, New Hampshire, Massachusetts, Rhode Island, and Connecticut are all one big family that often doesn't get along.
Mainers think of Massachusetts drivers as "Massholes." Massachusetts drivers think we're Maineiacs. It goes for every state in New England, and just not on the road. What we think of our neighboring states isn't always flattering.
Which of the New England states is the best? It all depends on who you're talking to. If that someone is TikToker Jimmy (@jsilly66orginal) from Massachusetts, there's a little something about every state that he doesn't love, and some states he has no love for.
In a TikTok posted on August 21, Jimmy goes off on New England states, comparing them all to a six-member (seven if you count Boston), dysfunctional family.
Remember, Jimmy is from Massachusetts, and can really let the f-bombs fly like so many in that state can. Not that Mainers can't do the same thing, but maybe don't watch this in front of the little ones.
Jimmy is not wrong on any of this! No one likes Connecticut unless you're going to the casinos. Rhode Island is just there. Vermont is just a suburb of New York, and New Hampshire is the older brother of Massachusetts that started this entire dysfunctional family.
Jimmy has a whole series of these weird New England state family videos on his TikTok for you to check out, but this one is the clear winner.
Where to Play Miniature Golf in Maine
The golf season is upon us. The mini golf season that is. Here's a comprehensive list of where you can go drop those hole-in-ones across Maine.
12 Best BBQ Pit Stops in New Hampshire
In no particular order, here are the 12 best places to eat BBQ in New Hampshire