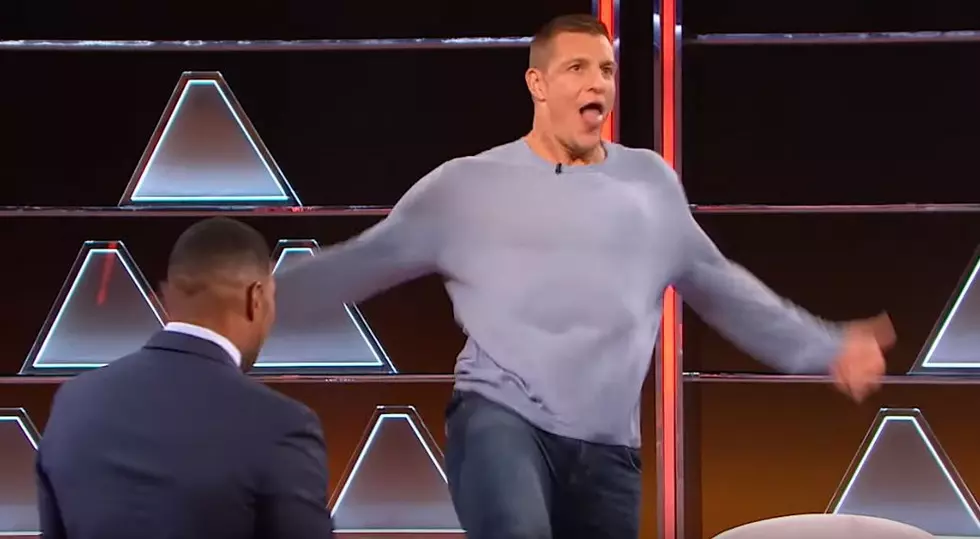 Gronk And Edelman's Appearance On $100,000 Pyramid Was Hilarious
https://www.youtube.com/watch?v=KdNlNlWZDVc
New England Patriots fans were excited to see some of their all time favorite players on network television this week. Rob Gronkowski and Julian Edelman competed on the hit game show on ABC over the weekend, which pairs celebrity guests with players, for a chance to win big money.
Gronk has been living his best life since announcing his retirement from football. He's been doing a lot of fun things besides being on $100,000 Pyramid. He was spotted with his girlfriend on Lake Winnipesaukee this past 4th of July Weekend.
If you missed the episode, which aired on Sunday, you can watch it on Hulu if you have an account with them.
$100,000 Pyramid is a hot show for ABC right now. Check out the Season 4 sizzle reel below -
What was your favorite part of the episode? Let us know in the comments section of the Facebook post!