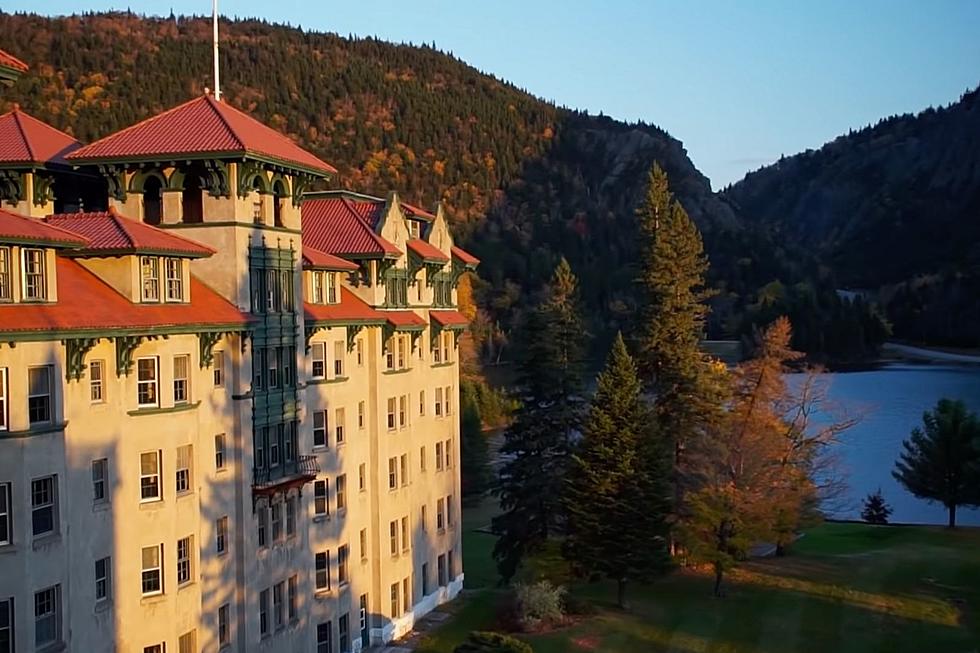 Frank Sinatra and Teddy Roosevelt Visited This Majestic New Hampshire Resort
Shawn Cohen via YouTube
Growing up in New England, yours truly has always loved historic places. If walls could talk, our homes, hotels, and other structures would have centuries of stories to tell.
So when we stumbled upon this reminiscent post about the Balsams Resort in the Forgotten New Hampshire Facebook group, it immediately caught our attention.
Did you know about this majestic place nestled in a beautiful valley?
The Balsams Grand Resort Hotel lies way up north in Dixville Notch, just 30 minutes south of Canada. It was surprising to hear that such a place – one with considerable history at that – lies in such a rural area.
According to their website, The Balsams was originally founded in 1866 as a summer inn called the Dix House. Over the years, the number of rooms grew to 400 with the addition of the Hale and Hampshire Houses in the late 19th and early 20th centuries.
Frank Sinatra, Theodore Roosevelt, and Jerry Lewis are some of the many guests who've frequented the Resort, according to the Washington Post. The property is also home to ski trails and a golf course.
The Balsams has unfortunately been closed to the public since 2011, but that's not without reason. It turns out they're in the midst of reimagining the Resort as a year-round destination.
Their Facebook page explains that "The Renaissance is Happening. We're taking The Balsams and re-imagining it as a four-season resort for the 21st century, all set against a historic backdrop."
We have no doubt that the grand opening will be worth the wait.
Learn more about the Resort's new vision here, or by watching the video below.
This New England Inn Will Make You Feel Like You're In a Hallmark Movie
15 Unique Airbnbs for a Special Vacation in Maine
Whether you're tucked away in the woods in a treehouse or nestled in on the ocean in a sea-view cottage, Maine has plenty of unique stays that put the 'vacation' in vacationland.
Gallery Credit: Meghan Morrison