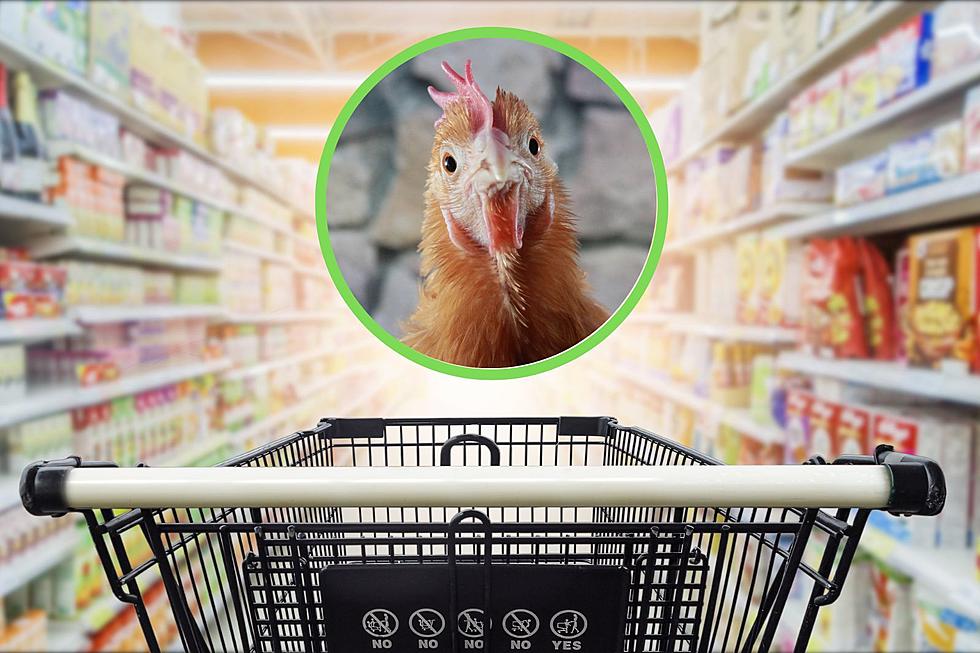 Remember When a Chicken Went Shopping in a New Hampshire Supply Store?
Canva
New England has fascinating and fun wildlife.
Thanks to things like trail cameras, we can now get a close-up view of some of these animals as they roam around our yards and woods. There was the footage of the skunks getting into a screaming match, the hungry bear stealing a box of snacks from outside a home, a turkey getting its steps in by running laps around a parked car, and the list goes on.
Besides the wild animals around us, countless Granite Staters are proud pet owners. Most of us have traditional critters like dogs and cats, but some have chickens. This writer knows a family who's had several chickens over the years, and it's not that unusual.
But how about a chicken going on a trip to the store?
That's just what happened in Middleton, New Hampshire, earlier this year.
A man named Matt shared this post to the u local New Hampshire Facebook group, featuring a photo of his chicken, Claire, perched on a shopping cart in the middle of a Tractor Supply Co. The caption simply reads:
It's chicken season. Although the store didn't have any chicks yet, Claire wanted to go to the store for mealworms.
A girl's gotta eat, right?
Honestly, this is the most quintessential New Hampshire thing we've seen in a while, and people seemed to get a kick out of it. To make things even better, it turns out that chickens aren't the only animal to visit Tractor Supply Co., as one commenter mentioned seeing a family peruse the store with a "cart full of baby goats." Why the heck not?
Looking to adopt a pet of your own? Here are some places to start looking.
Looking to Adopt a Four-Legged Bestie? Visit These 14 New Hampshire Animal Shelters
Amazing Cakes by Sweet K Confections in Portsmouth, New Hampshire
These cakes are incredibly detailed, gorgeous, and delicious. Check them out.